Real Geeks Integration Session: API Nation
Real Geeks Integration Productivity Session: Syncing Contacts Across Platforms w/ API Nation
You can use Real Geeks as a Hub to stay connected with clients, manage and organize leads, and hack your daily productivity.
In addition to being a real estate marketing solution, Real Geeks is a hub and platform for you to stay connected and provide value to leads & clients. Stay organized and hack your daily productivity with customizable drip campaigns, landing page workflows, text solutions, etc.
Where are my contacts as an agent?
Agents no matter the scale or market are constantly managing contacts.
The average real estate professional has experienced having contacts scattered across multiple databases, their phone, their email address book, a spreadsheet from an open house, an older email account, an online invitation service, through your Eventbrite, your Mailchimp, your Facebook DMs, your Twitter DMs, and on and on and on.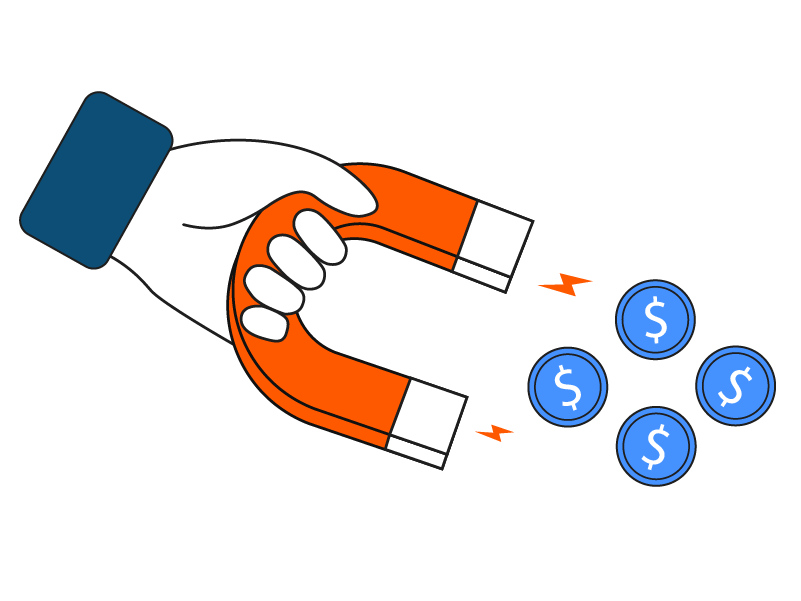 The saying organized contacts, are organized deals definitely rings true across most industries but especially the real estate industry, when it comes to building a pipeline of prospective clients who are in various stages of their buying/selling cycles.
Your Phone - Syncing to Google Contacts or iCloud
Starting with your phone, as most real estate professionals' daily routines orbit around their using their phones for business -- syncing your contacts to Google Contacts or iCloud is a great start to creating a more seamless workflow.
Organizing contacts can feel like a second job within itself, some offload that job to an assistant but another option is handling that process through automation and integration technology.
Ultimately you would want to automate the mundane housekeeping tasks of your business so that way any assistant you do hire is focused on generating profit for your business.
How to Manage Your Contacts: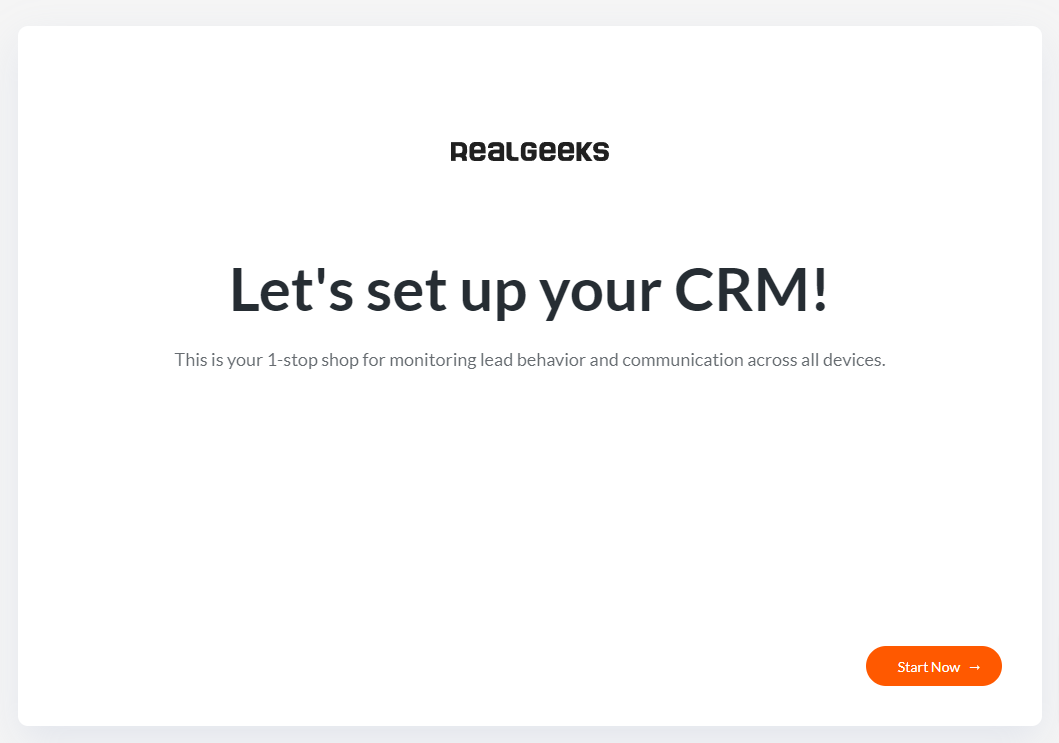 Choose a Home
Choosing a hub or home to serve as the home base for all your contacts is the first thing to consider.
Whether you're using a system like RealGeeks or another, making sure you have one place that is the one-stop-shop for all contacts and lead information that you gather is critical to your success in hacking your productivity.
No longer the awkward song of dance or receiving a call or text and not remembering who it's from because the contact does not have an assigned name or notes. Unfortunately, everyone's been there but it's definitely something to cut down on when looking to increase the number of wins you or your team land.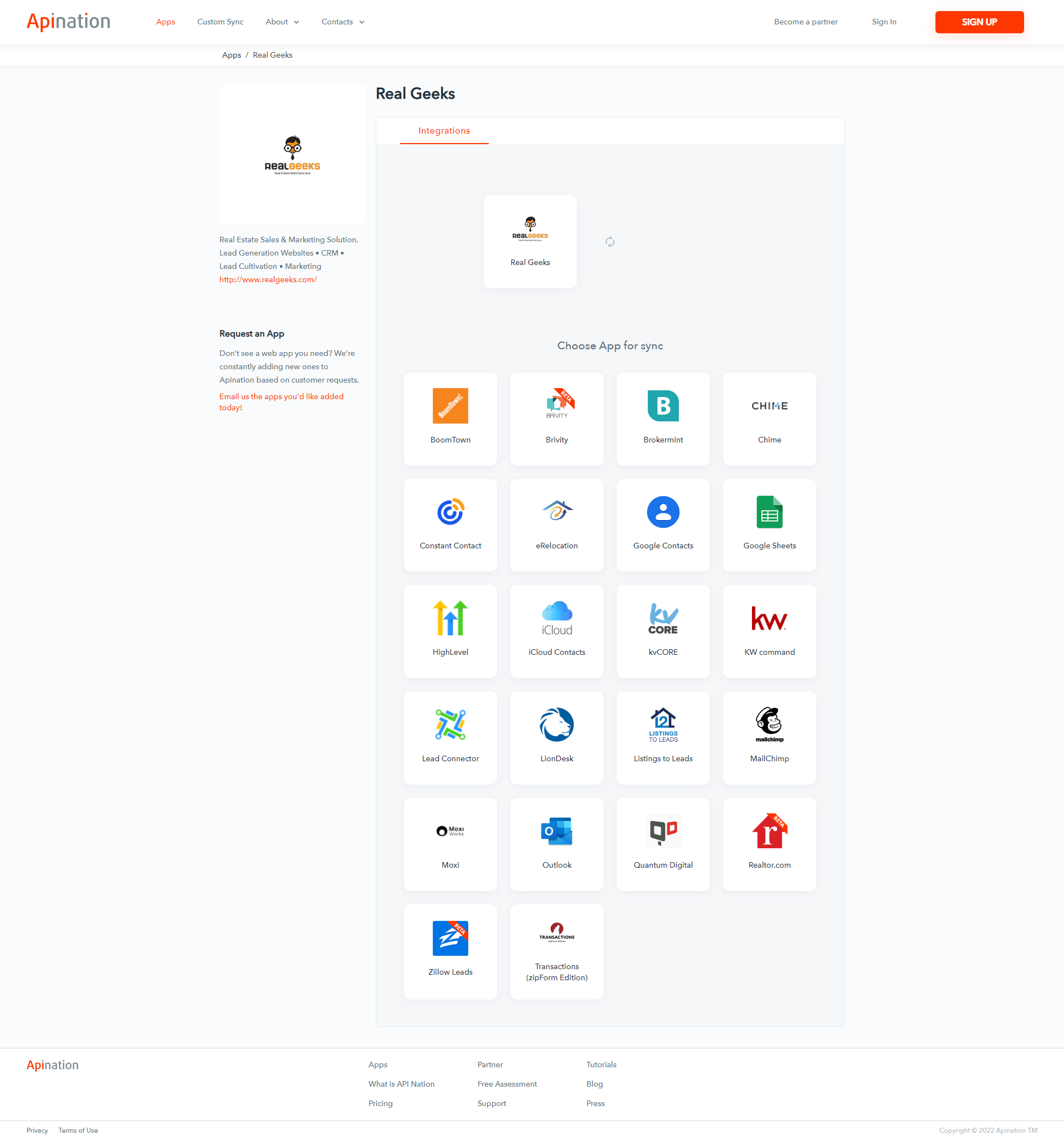 API Nation's Google Contacts Integration
This is for android users as well as those with an iPhone who wish to opt for Google Contacts.
Chris recommends this even for those who are iPhone and apple device users because about 22% of RealGeeks users use Google Workspaces or Gmail.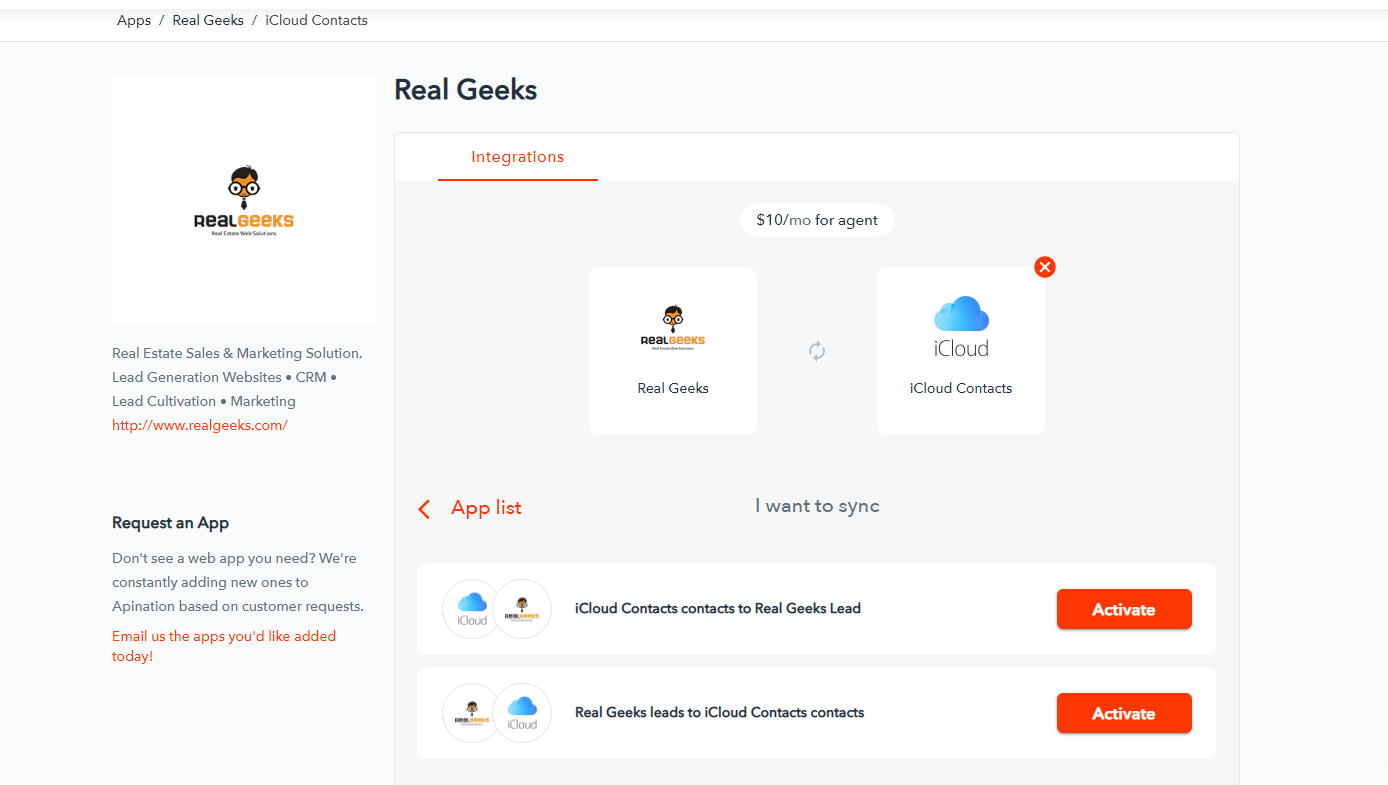 API Nation's iCloud Contacts Integration
This integration is for those with iPhones or apple devices.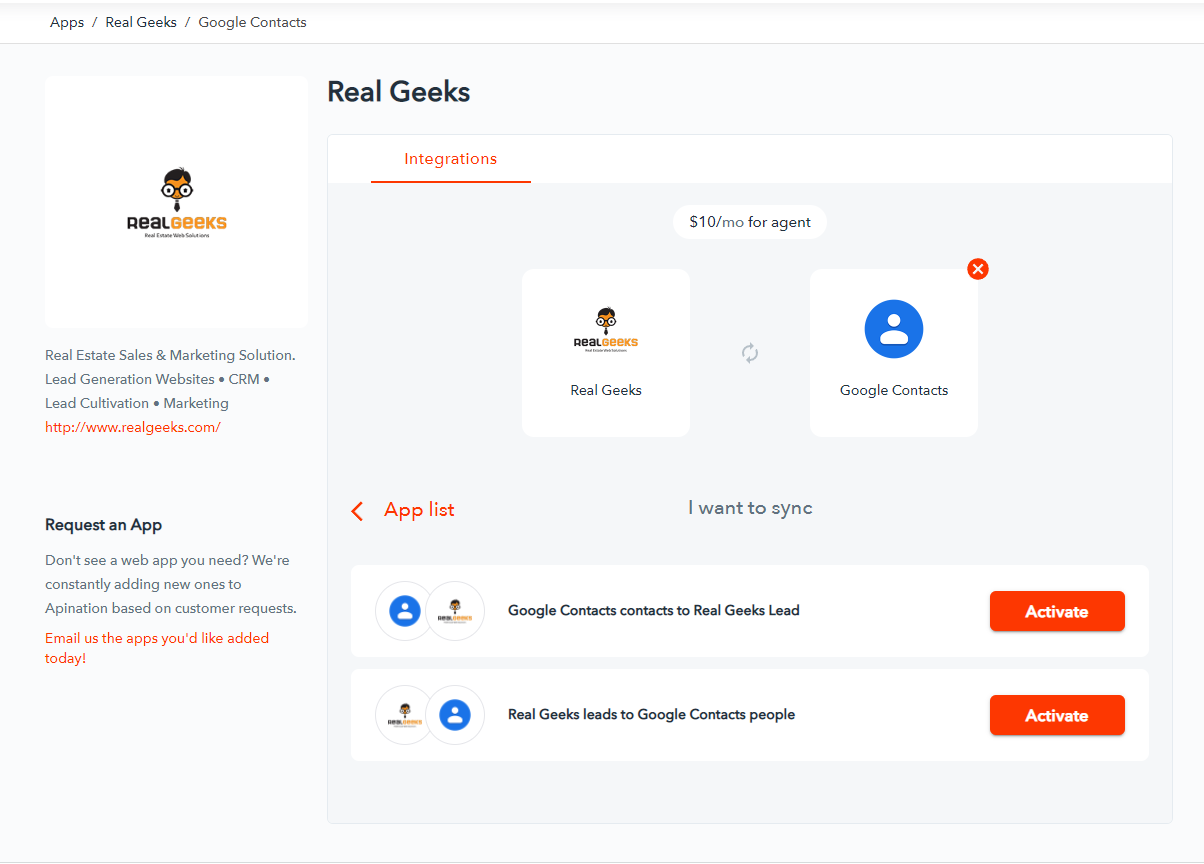 How to Automate in the API Nation Google Contacts Integration:
Once you have decided upon a home for your contacts go to API Nation and select the Google or iCloud Contacts integration -- in this breakdown, we will be discussing the API Nation Google Contacts Integration with Real Geeks but the iCloud Integration is quite similar.
Go to API Nation.com and select the Apps & Syncs tab, then select Real Geeks. Sync Google Contacts to Real Geeks or Sync Google Contacts to Real Geeks, either way, you can perform a 2-way sync and it will still be covered under the flat $10 a month API Nation subscription.
Confirm, and choose the Google Account you wish to sync and connect.
Paste your Authorization key and begin to assign contacts to your desired agent.
Now your contacts are connected across all applications!
Squashing Your Duplicate Contacts
If there is one value that all of this provides it's not having the awkward and annoying mistake of emailing a contact multiple times or annoying contacts with duplicate communications to their personal, professional emails and duplicate communications in general.
Going in and cleaning up the automation behind your contacts can save you from months of disorganization and heartache that can snowball, bog down your processes, and prevent you from closing the deals you want.
Asking around the industry professionals all agree that one of the best methods of squashing duplicate contacts is through Google Contacts. Create a contact group in Google Contacts.
In doing this you can create labels and folders for contacts. You can sort them by professional and personal contacts or create a system of labels and folders of your own.
Google also has a merge and fix tool in Google Contacts that will alert you to any contacts that look suspicious or look too similar across contact groups.
You can also skip this step and just organize your contacts within Real Geeks as an option too.
Published 2022/04/15
|
Share This Post (Permalink)
|
IDX Real Estate Websites that Convert
Get Started Now
Sign ups have increased by a factor of 10 times over our previous IDX website provider. –Lee Cunningham, Greenville
View More Testimonials
Real Geeks Demo & Overview
Categories
Archives