Real Geeks Blog - Internet Marketing
Written by The Professor
May 11, 2022
For the full list of updates, check them out here.
Status Bar
Visualize your sales pipeline with the new Status bar we've built into the Leads List. See at a glance how many leads are within each stage and quickly filter down your database to focus on those prospects. Enable this feature by going to the Status section of the Customize page in Settings and switching the toggle to "Enable".
Automatic Smart Status Updates
You don't have to manually update the new system Statuses–they will update automatically! Based on the actions you take while interacting with your leads, the Status will progress from one stage to the next (or one of the next) on its own. Read more about the specific actions that trigger updates in our User's Guide.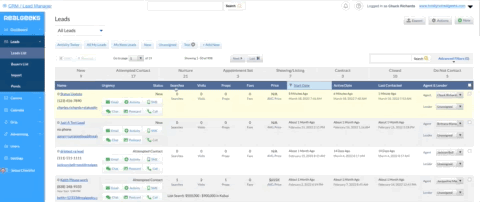 All-New System Urgency Values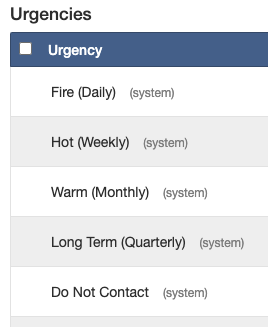 We'd gotten a lot of feedback that folks weren't quite sure what to do with the Urgency field. The purpose of this key lead highlight is to show how often that lead should be contacted. Higher priority leads should receive more frequent touchpoints, while those leads looking to transact on a longer timeline would typically receive less-frequent outreach. Our new system Urgency values help make it explicitly clear at-a-glance on what cadence to engage your leads.
comments
|
Share:
|
Posted in Tech
Written by The Professor
May 9, 2022
What To Do If The Real Estate Market Starts To Shift?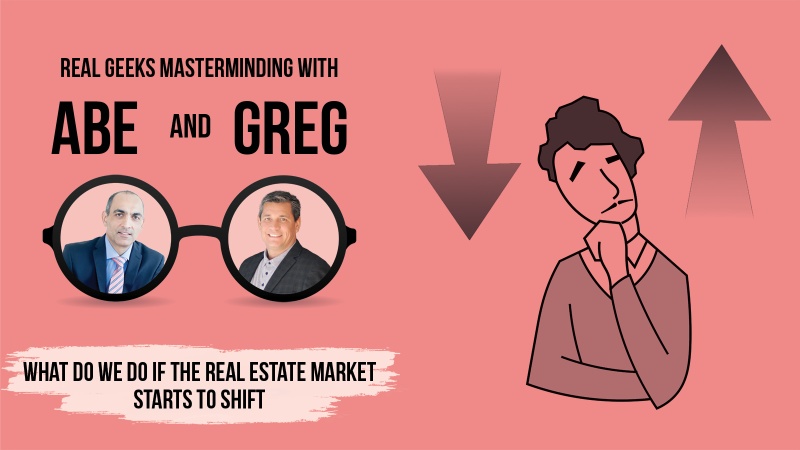 A shift in the market may start to worry real estate agents. For one, it can affect their commission rates. Secondly, it can lead to their clients losing interest in a property.
In this episode, Abe and Greg examine what it really means when the market shifts. As a start, Abe defines "shift," or correction, as a slight change of position, direction, or tendency. Hence, a shift shouldn't be equated to a market "crash." Both believe that a shift shouldn't be a cause of concern in itself. In fact, a shift can even bring benefits to an agent.
Bringing Certainty to the Consumer
Setting Yourself Apart
Current State of the Real Estate Market
"The real estate market has been on fire for about two years now." - Abe
Abe begins the discussion by distinguishing and defining appreciating and depreciating markets. The former refers to when a particular market rises in value. The latter, meanwhile, is when the market's value falls.
When a market appreciates, the first market that'll rise is single-family homes, as it's more in demand. The second to rise will be condos on "golf courses" or those that are located in a hot area. Then, the final wave of appreciation will affect those that are less in demand or desirable. Even if they're not in demand, these properties will still be pushed by the market.
In light of the current state of the real estate market, Abe reports that there has been a noticeable and significant appreciation on oceanfront condominiums since April 15. If this trend continues, then it's a clear sign that a market shift is happening.
3 Things We Do If The Market Shifts:
What If There Is a Market Shift?
An agent's reaction to market shifts will determine the outcome of their business. So, if ever there's a market shift, real estate agents should focus on the following things.
Mindset Shift
A mindset shift begins by not panicking or worrying. In fact, some agents/corporations attribute their success to when the market is down. This means that there's actually an opportunity for grabs when the market is down. Thus, a shift in the market doesn't necessarily mean that your business will go down, too.
Greg highlights some effects of a changing market:
You gain market share in a declining market
You fight to maintain market share in an increasing market.
The majority of agents lose market share in a hot market since there are a lot of licensees that get into the business.
Shift Conversations
"Approximately 6 million houses are sold every year." - Abe
With knowledge and real data, you don't have to worry about what the media presents. Having actual data is important since consumers, who are not experts in the field, need certainty. This means they need to rely on people like you who know the facts.
Greg presents two tips when talking to a client during market shifts.
Future pacing: Assure clients that you're constantly monitoring the market.
Blame the market: Don't tell them to change the price without data. In other words, act as an interpreter of the shift, then inform them that the price is suited for the current market shift.
Increase Activities
This involves tracking your numbers, like conversions and ratios. After getting the number, increase your amount of activity/lead generation by 25%. This way, your business can survive despite market shifts.
You can't control the real estate market or the economy. Hence, don't sit and whine about the market shifting. Instead, capitalize on what's going to change and when it'll change. By doing so, your real estate business will still grow.
Written by The Professor
May 2, 2022

Keeping It Real: The Resources To Equip Your Real Estate Team for Success
In this episode of Keeping it Real, Sascha Chatman and Frank Klesitz, CEO of Vyral Marketing, break down how you can equip your real estate team for success.
Learn more about the resources needed to manage your own team of real estate agents. Of course, a capable workforce is one thing for generating leads and obtaining success in the real estate world. However, having the right resources available is one of the critical factors needed to equip your real estate team for success.
Recruiting Presentation
Transforming Your Success into Their Success
Creating a Schedule
Buying this Year vs Next Year
Discovery Phase
The discovery phase is meant to determine whether or not the agents being recruited are the right fit for their real estate team while providing the necessary details for the agents to know what their team is about. Sascha first discusses their team goals and strategies to ensure agents know exactly what they're walking into. He also discusses other matters, such as expectations from the agents themselves and their commissions.
The discovery phase may be one of the most important parts of knowing how to equip your real estate team for success. In order to succeed, you need to have a reliable workforce on your side that shares the same goals and is willing to cooperate with the rest of the team to move forward. Having a compatible and efficient team is one of the best resources you can have in real estate, as it can significantly affect your business' productivity.
Ad Educated Buyer is Easier to Work with!
Agent Utility Belt
This is the highlight of the entire video. Sascha compares his utility belt of resources to Batman's belt of tools and trinkets. This belt essentially exists to store all resources and keep them within reach. Don't get the wrong idea, though. It's not an actual belt. Instead, it is usually a cloud or a compilation of all your valuable resources, such as videos, links, and other agent tools. Having a utility belt that is curated specifically for your team and your needs could help increase the productivity of your workflow because you won't have to scavenge for resources when you need them.
Not only does it make you more productive within your workplace, but it also gives off the sense that you are reliable and organized. When clients ask for something, you will easily have it within reach.
Clients understandably have many questions before closing the deal, so one of the best ways to answer them is to grab a resource from your utility belt. For example, you're talking to a client about title insurance. Instead of answering their questions yourself, you could take an informative video from your utility belt and ask them to watch it. This makes it easier to understand and relate to.
Having a utility belt is a great way to equip your real estate team for success. It also comes in useful during business transactions. All in all, it's one of the best resources that a real estate team can have.
Having the right resources is essential in equipping your real estate team for success. Create an agent utility belt that caters to your team by signing up for the Real Geeks platform today. We provide valuable resources that you and your team can use to achieve the best possible outcome in every situation. Get started with us today!
Written by The Professor
Apr 27, 2022
Generating 'Come List Me' Calls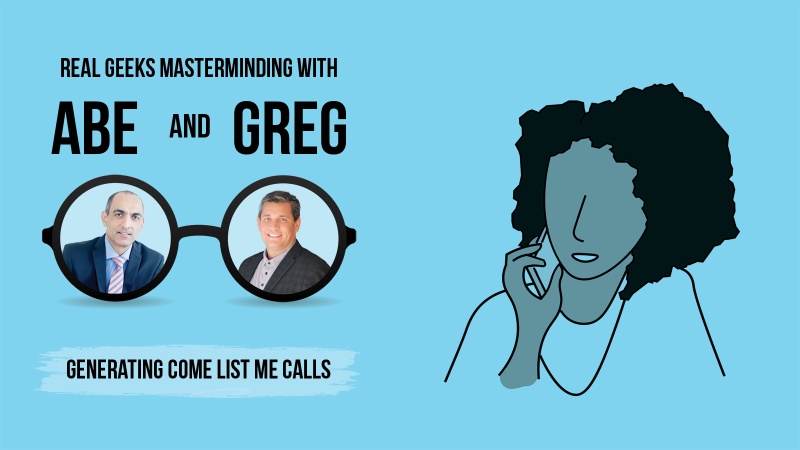 Getting on the phone and working with buyers is every real estate agent's dream task — but when it comes to getting in touch with property owners to generate seller listings, it's a different story.
In this episode, Abe and Greg talk about how to generate come list me calls. They go into depth about the obstacles of generating come-list-me calls, as well as the best practices for creating seller databases.
Abe and Greg also get into why you need to distinguish names on your lists from the ones that comprise your seller database and vice-versa. Tune in to the discussion and discover how you can add more property sellers to your list of high-value leads.
Database vs. List
"I never (ever) mingle my database with my lists." - Abe
Abe mentions why it's key to separate lists from databases. A list or seller list consists of property owners who are either actively selling their property or who are on the fence about selling. Databases, by comparison, aren't as specific or targeted, and this can create issues with correspondence and lead generation.
One of the issues Greg brought up concerned email deliverability and spam. On a CRM with a database of thousands, sending emails can spell disaster. With so many emails saying the same thing to too many people, the email can end up in spam folders.
Applied to a select list of sellers, generating listing calls through email yields statistically better results. It's for this reason that you need to bulk up your seller's list — not necessarily your database.
Offer Market Updates and "Plant the Seed of Thought"
"I'm not in the business of convincing you to sell. I'm here to let you know how I can help in the event you do decide to sell in the future." - Greg
On your database or seller's list of "expires," you'll still find some opportunities to convert past leads into members of your seller's list. According to Greg, one of the ways to do this is to offer market updates. These market update offerings can work wonders for nurturing leads.
Firstly, it can position you as a real estate agent that isn't there to convince an owner to sell. By providing updates for free, you'll be positioning yourself as an agent that's willing to be part of the owner's sale in the future. This adds intimacy to the correspondence — especially if you send video updates specifically to those who view your market report.
Secondly, with the data points in your market report, you'll also be planting the seed of thought. With that in mind, it might just be a matter of time before the owner sells and lists you as the agent.
The offer of free information is too good to pass up. This makes it easier for you to get owners to give you their email addresses.
Revisit Your FSBO List/Database
FSBO lists consist of sellers who are ready to pull the trigger on their property sales. This makes FSBO listings excellent additions to a seller list or database, as Abe puts it.
FSBO lists are accessible on many real estate platforms or sites; Abe mentions platforms like Zillow. Real Geeks also has integrations that allow you to perform advanced searches on your expired leads, including FSBOs.
By adding FSBO leads to your lists, you'll be generating listing calls in no time.
Key Takeaway: Generating Listing Calls Is All About Making Distinctions
Generating listing calls comes right down to identifying who's interested in what you have to offer and who isn't. When you're able to make this distinction, you'll be in a better position to solicit email addresses and position yourself as the go-to agent.
Implement these steps today, and your phone and inbox will be abuzz with sellers in no time.
Written by The Professor
Apr 27, 2022
People are concluding what will happen in today's real estate market after the Federal Reserve Bank of Dallas highlighted symptoms of a "brewing U.S. housing bubble". According to the internet, social media, blog articles, and other online platforms, we're on the verge of a market crash.
As professionals in the real estate business, do you feel that the market is crashing?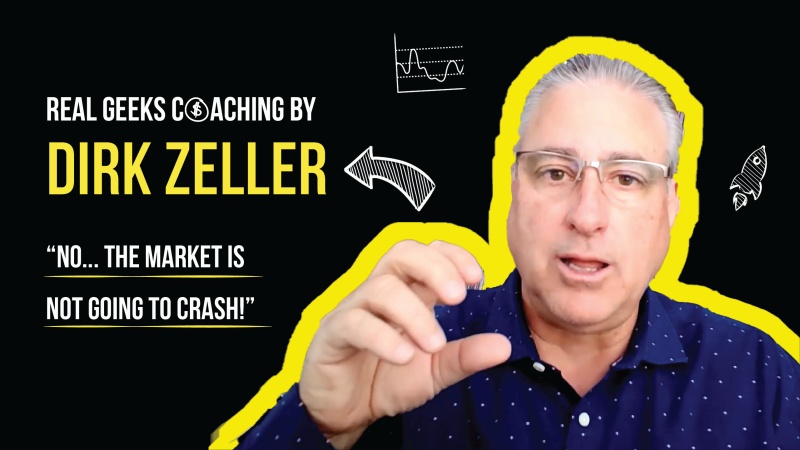 One Data Point Thinking Is Wrong
People conclude what is happening in the marketplace based on only one data point. They are comparing a specific data point where everything appears to be fine; buyer and seller appreciation is high. Today, people are afraid of a market crash because the current data isn't as good as that one data point before the pandemic.
One Data Point Thinking is blocking the logic. It's an emotional-based point of thinking. That specific emotion is none other than fear. Here is a gathering of market fears, along with an explanation of why these fears are wrong.
Fear of Market Correction
A real estate correction is a slight decrease in the market's value. We're currently experiencing a market correction but we are far from a market crash.
We should not be afraid of a market correction. We need to highlight that as homeowners or real estate owners, you want to get the longest term possible or even make it a forever home or property.
Highlight the following:
Length of intended ownership
Short-term vs long-term ownership
Be in the longest-term home possible
Fear We Have Hit The Peak or Are The Peak
We haven't yet seen the sign that we've arrived at the peak. So, even if today's market appreciation is low, there is a better possibility that it will rise next year or even in the next few months.
Fear if They List, Can They Find a Replacement?
Fear of not having a replacement property is one fear that many sellers are facing. Fear of not being able to find a replacement is haunting them, which is why they are delaying their listings. As a result, many individuals believe there are fewer listings in today's market, leading them to believe the market is crashing.
Fear of Market Overheating
When housing demand outpaces supply significantly and consistently, there is overheating. Yes, this may be a true scenario, but it is not taking place right now. The market chain is somewhat shifting, but it is far from overheating.
Fear of the Volatility in the Economy Due to Inflation
The unfortunate war in Ukraine may have an impact on inflation rates in all markets, not just real estate. One of the most significant challenges is the high cost of petroleum, which we generally consume regularly to meet with our clients, buyers, and sellers. This issue is widespread and is not causing the market to crash.
Fear of Interest Rates Rising
While we may be experiencing high-interest rates today, interest rate shifts are normal. And today's interest rates are relatively normal and nothing to be concerned about.
Bottom Line
Pulling back out of fear is a wrong decision in the end. If you put off or delay moving to a new home because of fear, it will lead to causing you more money 2 or 3 years from now. That's why it's critical to advise bio prospects, sellers, and buyers that relocating to a new home sooner rather than later will save them money and time. If they ignore the reality and make a bad decision out of fear, there will be significant financial penalties, particularly in terms of interest rates.
In reality, interest rates are up and closing in on 5%. Payments are up and buying power is down.
Sellers are more confident and assertive than they were last year. They'll be a handful, testing the boundaries of cost.
Payment will increase and the span between what their home is worth and what they want to buy is too great.
"You can avoid reality, but you cannot avoid the consequences of avoiding reality." - Ayn Rand
comments
|
Share:
|
Posted in Events
Written by The Professor
Apr 21, 2022
5 Steps to Set Up and Promote a Home Seller Workshop
Many homeowners want to sell their homes but don't know where to start. If you learn to help them achieve their goals, they'll come to you for expert advice. However, this leaves us with one more question — how will they find you?
While there are several ways to find your audience, one of the most effective approaches is to set up a home seller workshop. Take a look at the five steps to creating and promoting your workshop.
Set a Date
The first step is to pick a day. Find a time of day when you think your target audience will be available to watch or listen to your presentation. Usually, many professionals are busy during the day, so the best time to schedule it is in the early evening, around 7 PM to 8 PM.
Develop a Curriculum
Once the date and time is set, the next step is to create a curriculum. What will you talk about in your workshop?
If you're new to the industry and not familiar with public speaking on a virtual platform, perhaps you can invite a guest speaker to have conversations with. For this method, the best format is question and answer. The topics you can cover can include top questions sellers are asking right now, like the following:
What's going on in the market?
What improvements can I make to increase my home's value?
What do I do with my belongings when I move?
How should I stage my home, so it sells fast?
Do I need to hold open houses to get potential buyers?
Once you narrow down the topics you want to talk about, you can go to Google and search for the answers. While the information you provide is essential, what matters most is how you deliver it.
Your audience will listen to someone who exudes confidence and expertise, so consider this as you prepare for your workshop. Practice, practice, so you don't come across as uncertain of yourself. If you don't trust what you say, your audience won't, either.
Set up a Home Seller Workshop on Eventbrite
Now that you have the date and the curriculum ready, the next step is to create an event with a good title and develop a sales copy for the event. Make sure to explicitly mention what the main points of your workshop are and what value it will bring to your viewers.
If you have additional offers such as free virtual consultations, special guests, and home price offers, include them to increase your appeal.
Customize the Registration Page
After that, you need to develop a registration page. With Eventbrite, you can customize the page to include the essential details, such as:
Name
Email address
How did you come across my workshop?
Link to the workshop
Once they submit their form, you can collect their information and save it in your database. As the event nears, get in touch with them by either sending an email or texting them. Calling them three times can increase the conversion rate because it will let them know they're wanted in the event, so they will be more inclined to go.
Reach out to a Wider Audience
If you want to widen your reach and tap a more significant number of people, you can do so in various ways. For instance, you can:
Send out an email to your existing database
Make a Facebook Ad
Send direct mail
Use an affiliate program
Call people personally
With these steps, you'll be sure to produce a successful workshop. While these steps serve as a good starting point, be sure to customize them to fit your needs. The more authentic and personalized your pitch is, the more you will grab people's attention.
Written by The Professor
Apr 18, 2022

Work smarter, not harder, with these best practices for segmenting your CRM and organizing your workflows. Greg Harrelson, Lindsay Colbert, and Abe Safa discuss the new status and urgencies CRM update from Real Geeks.
Greg Harrelson, Lindsay Colbert, and Abe Safa discuss the new status update from Real Geeks CRM that will improve the segmenting process in dealing with new leads and existing leads to be consistent with the goals of providing timely and accurate information for clients.
They break down what we can do with the new status and urgencies and how they will be using them to improve your workflows and segmenting in your Real Geeks CRM.
Building Your Database
Segmenting Your CRM
What Are the New Statuses in RealGeeks CRM?
The Segmenting process in RealGeeks CRM helps you better understand where your leads are in their buying cycle. This understanding allows you to take the appropriate actions to nurture them through to a sale.
Segmenting is also essential when managing your existing clients, as it can help you determine if they are ready for an upgrade or additional services.
The new statuses that have been added to RealGeeks CRM are as follows:
New
A fresh and new lead comes into the CRM; before, the system is not tagging the leads if it's new or not. With the new Segmenting process in RealGeeks CRM, any new lead that comes into the system will be automatically tagged as a "New."
This will allow you to more easily identify and segment these leads so that you can take the appropriate actions to nurture them through to a sale.
Attempted Contact
This status will be applied to any lead you have attempted to contact, either successful or unsuccessful. Once you make an activity (text, phone call, email, or leave a voicemail), the status will automatically change to "Attempted Contact."
This is a valuable status to have as it will help you determine which leads are more engaged and responsive and which ones you may need to reach out to again.
Nurture
After contacting the lead and the lead responding, the RealGeeks CRM will automatically change the status to "Nurture."
This status is vital as it helps you determine which leads are ready to be moved further down the Segmenting process.
At this point, you may want to consider sending them additional information or scheduling a consultation call.
Note: To use these new status updates, you have to go to the backend of RealGeeks CRM and enable this in the settings.
What Are the New Urgencies in RealGeeks CRM?
Qualifying leads and distributing them to the appropriate salespeople have never been more critical. With the release of new urgencies in RealGeeks CRM, we've made some significant changes to the urgencies handled in segmenting your CRM.
In Segmenting, there are now four types of urgencies: Fire, Hot, Warm, and Long-Term.
Fire Urgency are leads that are needed to contact daily.
Hot Urgency are leads that should be contacted weekly.
Warm Urgency are leads that should be contacted monthly.
Long-Term Urgency are leads that can be contacted quarterly.
It takes the agent to follow up or log activity for the statuses automatically kick in and move the lead to a different follow-up time frame.
This feature helps the CRM be more consistent with providing timely and accurate information for clients and further and faster by working on the database in RealGeeks CRM.
To have everything automatically tagged either in the new statuses or urgencies is a fantastic feature because now every lead is searchable, sortable, and reportable by these criteria.
FAQs
Will Real Geeks do the same thing with the old leads as we try to contact them and make notes?
Answer: Some statuses still do not automatically change, but you can do a bulk update by enabling this option in the settings.
Can we create a filter of leads we attempted contact by phone less than a certain amount of times?
Answer: The best thing you can do there is just do your status attempted to contact and look at your last contact date. You can't look at the number of times you've tried to in the advance search filters.
Written by The Professor
Apr 15, 2022
Real Geeks Integration Productivity Session: Syncing Contacts Across Platforms w/ API Nation
You can use Real Geeks as a Hub to stay connected with clients, manage and organize leads, and hack your daily productivity.
In addition to being a real estate marketing solution, Real Geeks is a hub and platform for you to stay connected and provide value to leads & clients. Stay organized and hack your daily productivity with customizable drip campaigns, landing page workflows, text solutions, etc.
Where are my contacts as an agent?
Agents no matter the scale or market are constantly managing contacts.
The average real estate professional has experienced having contacts scattered across multiple databases, their phone, their email address book, a spreadsheet from an open house, an older email account, an online invitation service, through your Eventbrite, your Mailchimp, your Facebook DMs, your Twitter DMs, and on and on and on.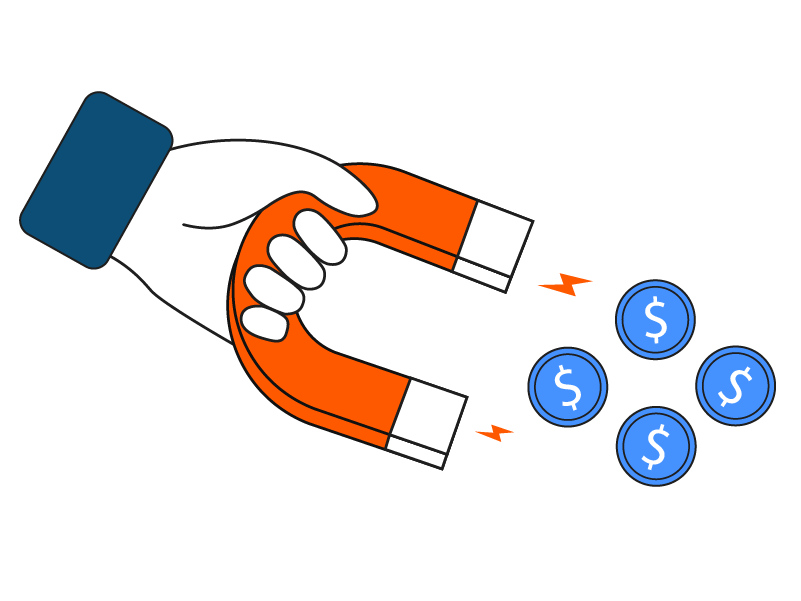 The saying organized contacts, are organized deals definitely rings true across most industries but especially the real estate industry, when it comes to building a pipeline of prospective clients who are in various stages of their buying/selling cycles.
Your Phone - Syncing to Google Contacts or iCloud
Starting with your phone, as most real estate professionals' daily routines orbit around their using their phones for business -- syncing your contacts to Google Contacts or iCloud is a great start to creating a more seamless workflow.
Organizing contacts can feel like a second job within itself, some offload that job to an assistant but another option is handling that process through automation and integration technology.
Ultimately you would want to automate the mundane housekeeping tasks of your business so that way any assistant you do hire is focused on generating profit for your business.
How to Manage Your Contacts: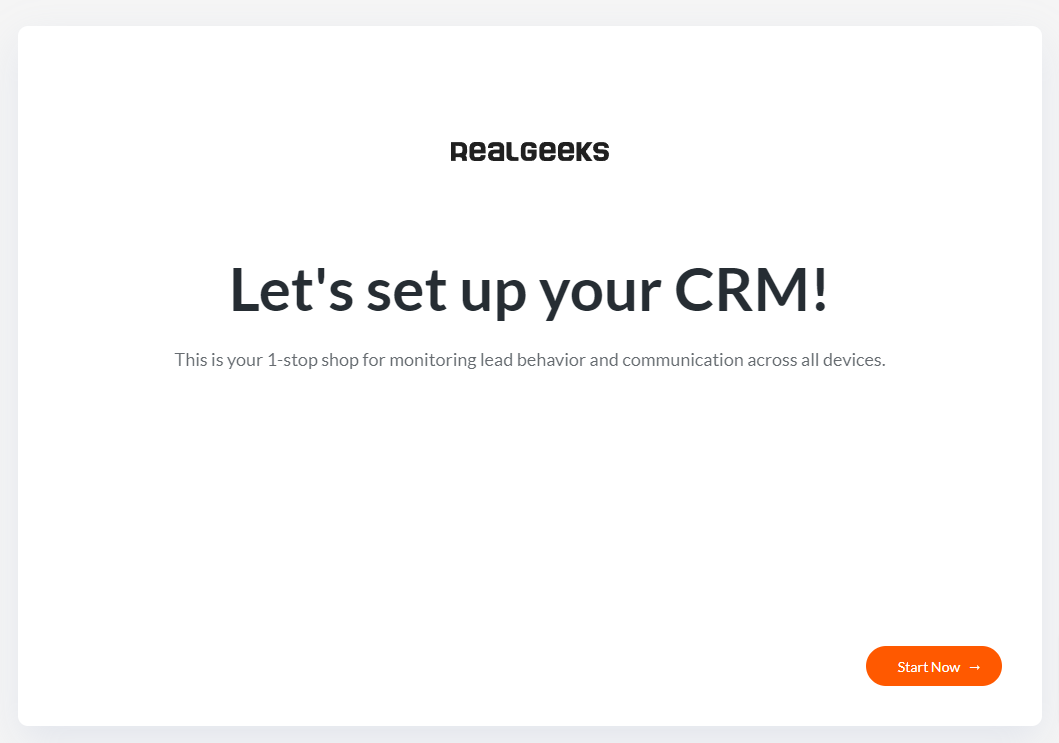 Choose a Home
Choosing a hub or home to serve as the home base for all your contacts is the first thing to consider.
Whether you're using a system like RealGeeks or another, making sure you have one place that is the one-stop-shop for all contacts and lead information that you gather is critical to your success in hacking your productivity.
No longer the awkward song of dance or receiving a call or text and not remembering who it's from because the contact does not have an assigned name or notes. Unfortunately, everyone's been there but it's definitely something to cut down on when looking to increase the number of wins you or your team land.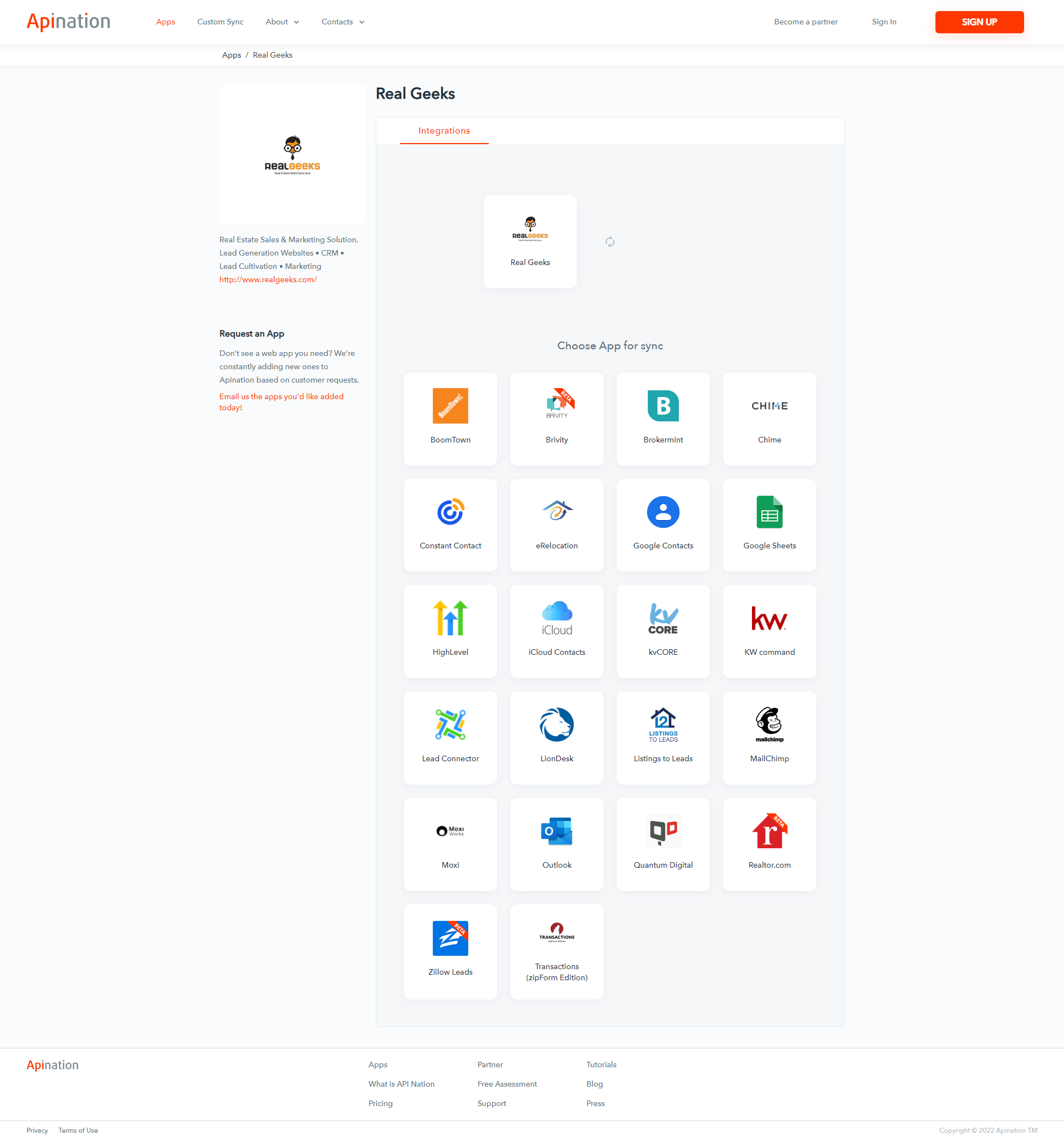 API Nation's Google Contacts Integration
This is for android users as well as those with an iPhone who wish to opt for Google Contacts.
Chris recommends this even for those who are iPhone and apple device users because about 22% of RealGeeks users use Google Workspaces or Gmail.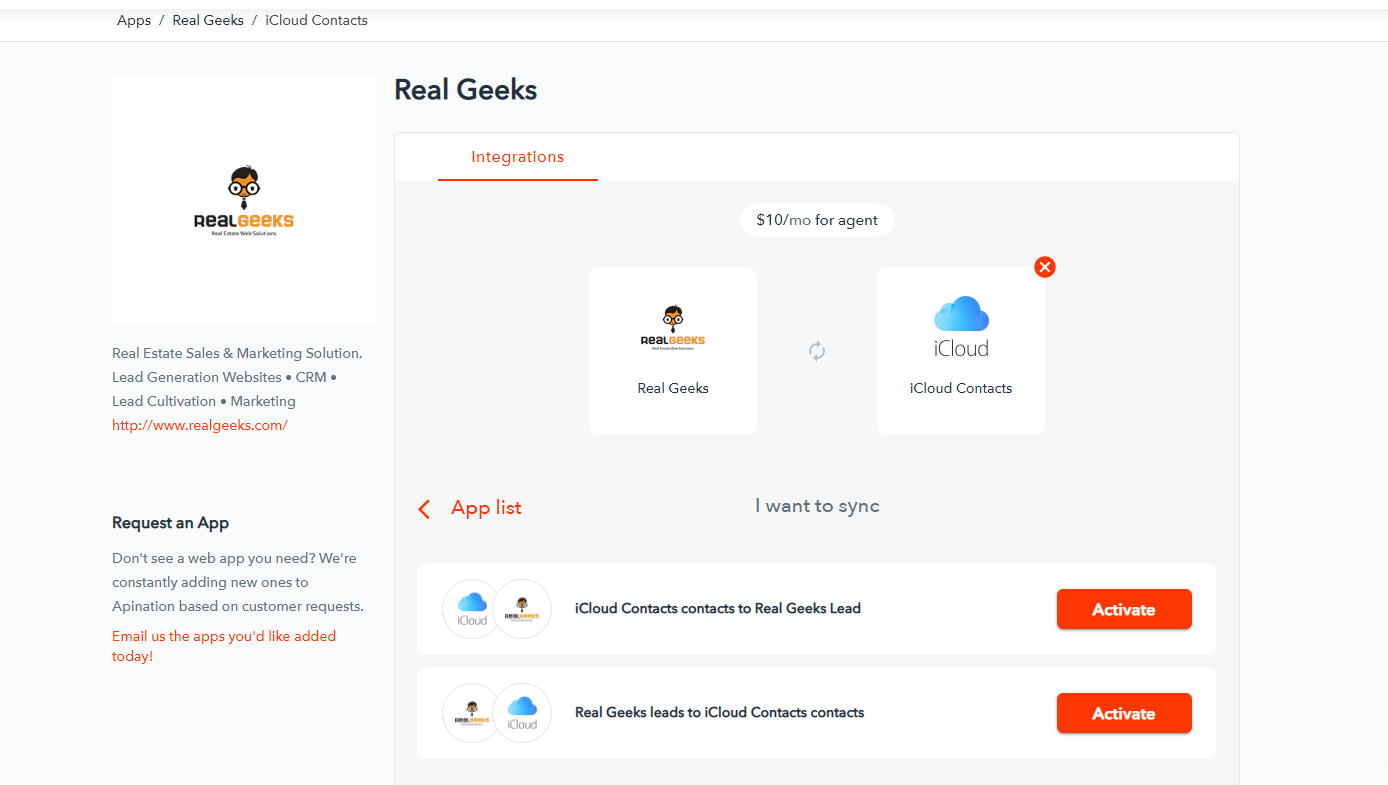 API Nation's iCloud Contacts Integration
This integration is for those with iPhones or apple devices.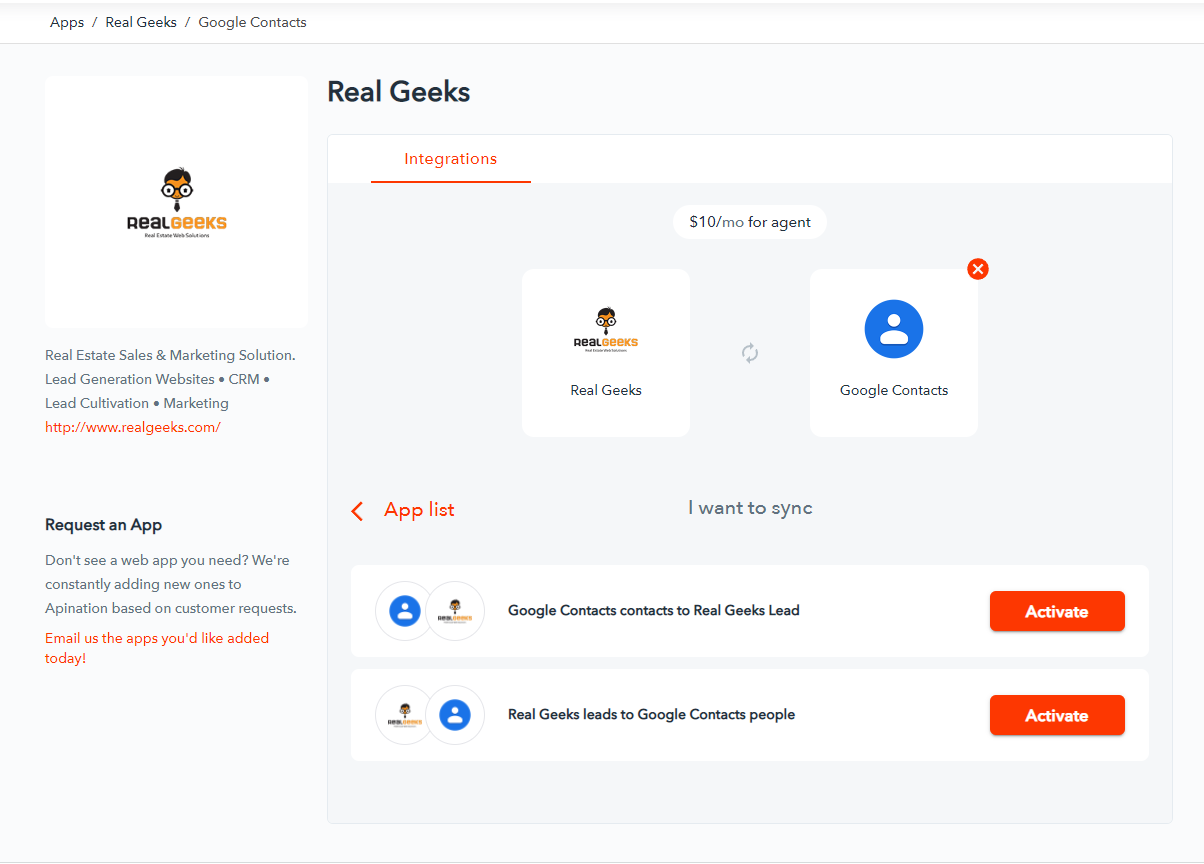 How to Automate in the API Nation Google Contacts Integration:
Once you have decided upon a home for your contacts go to API Nation and select the Google or iCloud Contacts integration -- in this breakdown, we will be discussing the API Nation Google Contacts Integration with Real Geeks but the iCloud Integration is quite similar.
Go to API Nation.com and select the Apps & Syncs tab, then select Real Geeks. Sync Google Contacts to Real Geeks or Sync Google Contacts to Real Geeks, either way, you can perform a 2-way sync and it will still be covered under the flat $10 a month API Nation subscription.
Confirm, and choose the Google Account you wish to sync and connect.
Paste your Authorization key and begin to assign contacts to your desired agent.
Now your contacts are connected across all applications!
Squashing Your Duplicate Contacts
If there is one value that all of this provides it's not having the awkward and annoying mistake of emailing a contact multiple times or annoying contacts with duplicate communications to their personal, professional emails and duplicate communications in general.
Going in and cleaning up the automation behind your contacts can save you from months of disorganization and heartache that can snowball, bog down your processes, and prevent you from closing the deals you want.
Asking around the industry professionals all agree that one of the best methods of squashing duplicate contacts is through Google Contacts. Create a contact group in Google Contacts.
In doing this you can create labels and folders for contacts. You can sort them by professional and personal contacts or create a system of labels and folders of your own.
Google also has a merge and fix tool in Google Contacts that will alert you to any contacts that look suspicious or look too similar across contact groups.
You can also skip this step and just organize your contacts within Real Geeks as an option too.
Written by The Professor
Apr 11, 2022
Greg Harrelson & Abe Safa discuss the importance of follow-up best practices.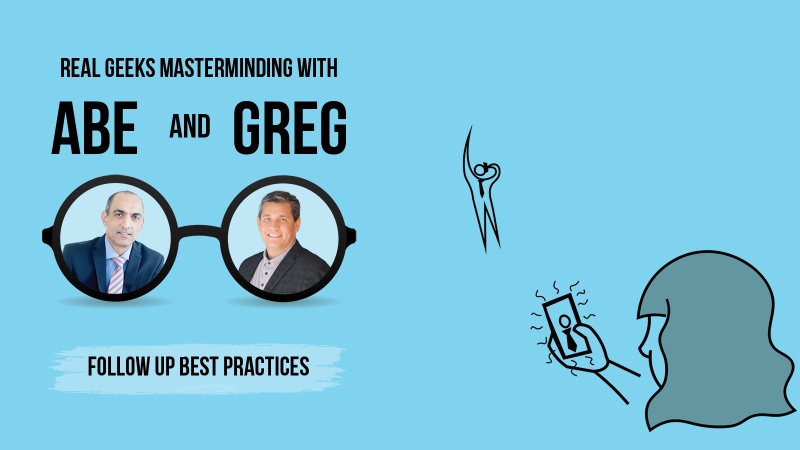 \
Follow-Up Best Practices in Real Estate You Need To Know
When it comes to generating leads and closing deals, following up on your buyers and sellers plays an important role. Following up with your clients can spell the difference between a win and a loss. Unfortunately, not everyone completely understands the gravity of its impact.
Statistics of Follow Up Behavior
According to findings, up to 80% of prospective buyers say "no" four times before they say "yes" to a sale, and up to 92% of salespeople give up after four "nos." Among these, 44% of salespeople give up after one follow-up call.
The numbers above show you how important it is to follow up in sales and how many prospective clients you're potentially losing if you give up early on. While it can be discouraging to hear a "no" on your first follow-up call, you need to be persistent in reaching out to them.
To help you out, take a look at the best practices you can implement to better your strategy and convert leads into sales.
Follow Up Best Practices
Before getting into the best practices, you need to understand that not all "nos" are sure rejections; some "nos" can mean future "maybes." What you need to do, therefore, is to determine which are definite nos and which are potential maybes for these best practices to work.
Know Who To Follow Up With
While you know who to follow up with, you might not know how to prioritize. The key is to segmentize your list of prospects into different categories, such as buyers and sellers, hot and cold, etc.
Ask the Right Questions
Once you know who to contact, the next step is to ask the right questions. The questions will help you get additional information about the prospect to guide you on your following steps.
Have a Follow Up Activity
Whether scheduling calls or putting up online ads, you should always have a follow-up activity to engage with your clients. This will enable them to notice you more and strengthen your rapport.
Future-pace the Next Call
Many real estate agents make a mistake after every call to schedule the next appointment, even weeks or months away. This is an ineffective way to follow up with them because they might forget about it, opening room for inactivity. What you need to do instead is future-pace.
This method allows you to explain your plan over the call without expecting anything from them in return. As a result, you can effectively update your clients on the next steps so that they can set their expectations for your future conversations.
Use Automation for Soft Touches
Aside from calling clients, you can use other online tools to sync up with them. For instance, Facebook ads, PPC marketing, or email can help you engage with them in various ways. As such, they can respond to you with more flexibility.
Avoid Commission Breath
When following up, avoid sounding as if all you're concerned about is getting a commission. Focus on your "why" and bring forth the value you can offer them. Doing so will help you connect with your prospects better and strengthen your relationships.
Know When To Cut Loose
If clients keep pushing you off, following up may not be the right course of action. In such cases, the best choice may be to put them on the back burner and devote your efforts to more readily available prospects to close deals.
Wrap Up
Through these follow-up best practices, you can create a routine and a strategic system to guarantee a return on investment and an increase in sales. Feel free to explore other follow-up methods if you find an approach that gives you more results!
Written by The Professor
Apr 11, 2022

Greg Harrelson & Abe Safa discuss Real Geeks' seller valuation tool and how to use it effectively to generate Seller leads.
Converting From The Seller Valuation Tool
One of the challenges in the industry today is the shift in how real estate agents identify or describe lead quality. Leads are defined as those who are willing to purchase, able to purchase, and have a high likelihood of closing a transaction.
The market changes wherein more leads are being captured through the internet than the sign call.
Sign Call and Internet Leads
The sign call is when a potential buyer sees a real estate sign and calls the number on it. They have seen the neighborhood and the outside of the property, and maybe even drove by to see the house.
The internet is different because it captures leads at an earlier stage of the buying process. The earlier stage of the buying process is when the potential buyer is doing their research - looking at houses on the internet, reading articles about real estate, and watching videos.
Shifting Definition of Quality Leads
Today, the definition of quality leads lean more into how quickly someone is going to transact as opposed to the willingness, ability, and likelihood to close a transaction. The challenge is that professionals think the overall lead quality is decreasing in value because people base it on speed.
All leads are the same with the right mindset and nurturing system. Agents looking for quick sales appear to be not good and low quality since they are based on the speed of transactions.
The Exploratory Phase
Attention and Retention
Seller Leads 2.0 - 6 Easy Steps To Get More Seller Leads
With the challenges in the market today, it's essential for real estate agents to learn how to get more seller leads.
Step 1: Visit Real Geeks
Look for tutorials and videos about the seller valuation tool. Familiarize yourself with the tool and how it works. The seller valuation tool allows you to customize your ads and target your potential leads.
Step 2: Ads Account
Having Ads management is also an important thing. You'll need to create ads and track their performance to optimize for the best results. You can easily boost your ads on Facebook to get in front of more motivated sellers by spending a little money.
Step 3: Customize Ads
If you want to focus on a specific community, you can easily customize your ads to target only that community. You can also target sellers based on their income, house value, or other factors.
Instead of a broad promotion, get more granular in your targeting. Take, for example, target a specific neighborhood. This can be an eye-grabbing way to get people's attention by seeing the name of their community in an ad.
Step 4: Build a list
One of the easiest ways to generate leads is to build a list of people interested in buying or selling a home. You can create custom ads on Facebook targeting groups of people that have high relevancy.
Step 5: Boost the post
Boosting a post is one of the easiest ways to get in front of more motivated sellers. By spending a little, you can reach more people interested in selling their homes.
Step 6. Capture leads
The final step is to capture the leads you generate from your ads. This can be done by using a lead capture form or collecting the contact information of people who click on your ad.
Capture, Nurture, and Transact
It is important not to skip any of these steps because you will need to capture the lead and get them on the phone at some point in the process. Expand the timeframe in which you are willing to work with a potential seller.
It is easy to capture and convert, but it shows that the better agents are those who never forget to do the nurturing and qualifying. Focus more on lead management than lead flow. Collecting leads is easy, but the real challenge is what you do with those leads to convert.
IDX Real Estate Websites that Convert
Get Started Now
Sign ups have increased by a factor of 10 times over our previous IDX website provider. –Lee Cunningham, Greenville
View More Testimonials
Real Geeks Demo & Overview
Categories
Archives