Automated Email Drip System and E-Blasts
Build trust, nurture, and convert leads from your database efficiently
How it works:
You're able to set up and create custom automated email drip campaigns for each lead source so that you can effectively follow up and nurture each lead type.
Additionally, get higher engagement by sending individual e-blasts to your targeted audience.
For example, if you have an upcoming listing in a neighborhood, you can send an e-blast to users who have viewed properties in that specific neighborhood.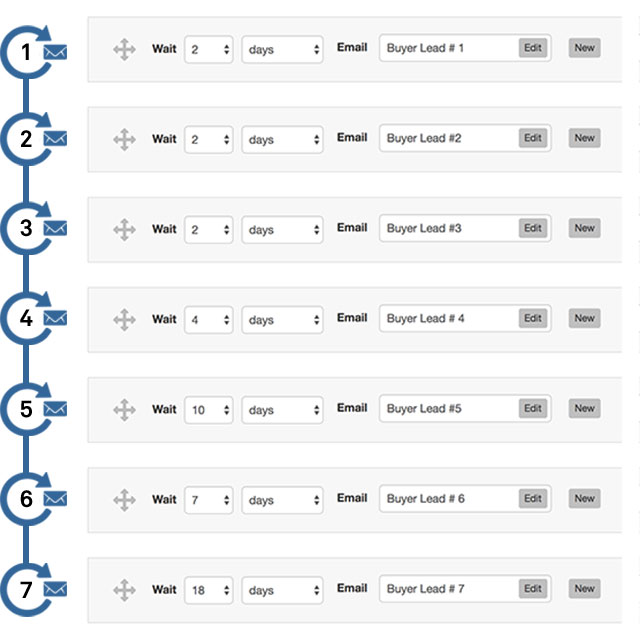 Sample E-Blast Email
Subject:
Still looking in Lanikai?
Body:
Hi John,
Are you still interested in Lanikai? I've got a new listing coming up (not yet on the market) and I wanted you to be one of the first to know about it!
Please let me know if you're interested.
Sincerely,
Rockstar Agent
See more...