Market Reports
Generate more listings and buyers!
Provide your center of influence/sphere, and past clients with bi-monthly or monthly market reports of their neighborhood.
Keep your database engaged and educated by providing them with accurate real-time MLS® data that matters.
Your website will become the #1 real estate resource that your clients can depend on.
Additionally, you can create market report landing pages for all your communities to allow users to sign up.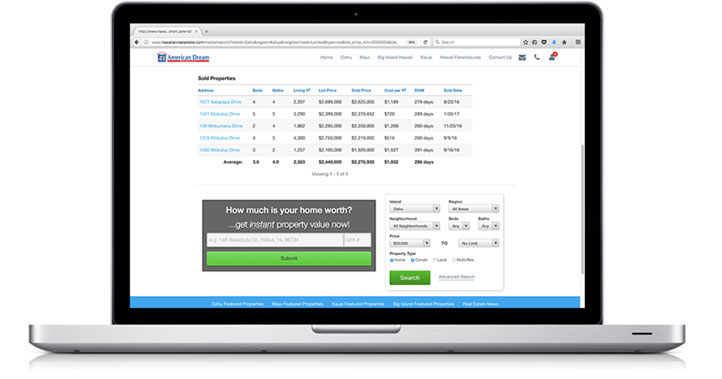 Home valuation and search widgets are at the bottom of every market report to increase user engagement.
Integrated with the Home Valuation Tool
When a lead uses the home valuation tool, they automatically receive market reports based on the surrounding area of the property they requested an instant home valuation for.
See more...