Double Your Business using Facebook Marketing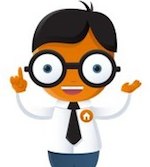 This episode of Keeping it Real, "Double Your Business using Facebook" with Kris Ford.

Here are a few things we covered:

-How she generates leads using Facebook
-How she gets higher engagement with SMS
-How she gets 70% sellers from her website
-How she follows up and nurtures the leads
-Shares Facebook tips & ads to maximize conversions
-Much more!!!



Podcast available on iTunes and Stitcher.

Here are some time stamps so you can jump to the section that most interests you:

3:10 - Introducing our Guest Kris Ford
13:15 - How Kris organizes community pages to capture leads interested in a specific community
19:20 - Advertising strategies Kris has implemented to grow her business
27:00 - Results Kris is getting from her most popular advertisement
33:10 - How Kris engages click-throughs
38:52 - Kris's lead follow up process to convert leads
45:35 - How to connect your ads to your website to capture leads
46:25 - Kris's auto SMS text templates
47:53 - Kris's Facebook Advertising budget
50:48 - The biggest takeaway from using social media to market your business

You can DOWNLOAD her text templates and auto SMS responders.
Watch short video how to convert 238% more leads into sales using SMS autoresponders.

We'd like to thank Kris Ford, Chesterfield real estate agent for joining us on this hangout and sharing her Facebook Marketing tips and insights.
Watch the video below to see our Easy-to-Use Facebook Marketing tool for real estate agents & Realtors.
Video Released 5/1/2016

These live on-air Google Hangouts are presented and hosted by our very own Jeff Manson, Oahu Hawaii real estate broker of American Dream Realty and founder of Real Geeks, in partnership with Frank Klesitz, CEO of Vyral Marketing.

You can visit our Real Geeks YouTube Channel to watch all past recordings. Follow us on our Real Geeks Google+ or Real Geeks Facebook page to get notified immediately when we announce new events:

You can watch all past episodes of Keeping it Real and opt-in to get invited to upcoming episodes here: http://www.keepingitreal.com - you can also see additional free online real estate training and coaching videos on our webinars page.
Published 2016/03/28
|
Share This Post (Permalink)
|
IDX Real Estate Websites that Convert
Get Started Now
Sign ups have increased by a factor of 10 times over our previous IDX website provider. –Lee Cunningham, Greenville
View More Testimonials
Real Geeks Demo & Overview
Categories
Archives