Product Updates: April
For the full list of updates, check them out here.
Status Bar
Visualize your sales pipeline with the new Status bar we've built into the Leads List. See at a glance how many leads are within each stage and quickly filter down your database to focus on those prospects. Enable this feature by going to the Status section of the Customize page in Settings and switching the toggle to "Enable".
Automatic Smart Status Updates
You don't have to manually update the new system Statuses–they will update automatically! Based on the actions you take while interacting with your leads, the Status will progress from one stage to the next (or one of the next) on its own. Read more about the specific actions that trigger updates in our User's Guide.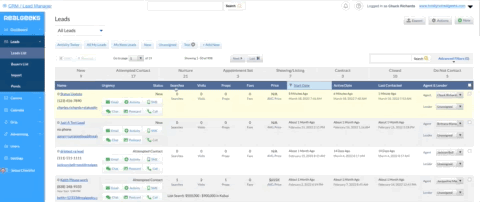 All-New System Urgency Values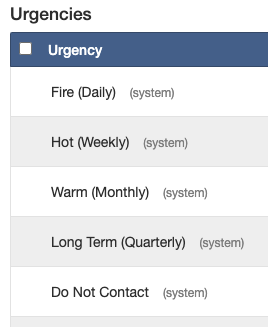 We'd gotten a lot of feedback that folks weren't quite sure what to do with the Urgency field. The purpose of this key lead highlight is to show how often that lead should be contacted. Higher priority leads should receive more frequent touchpoints, while those leads looking to transact on a longer timeline would typically receive less-frequent outreach. Our new system Urgency values help make it explicitly clear at-a-glance on what cadence to engage your leads.
Published 2022/05/11
|
Share This Post (Permalink)
|
IDX Real Estate Websites that Convert
Get Started Now
Sign ups have increased by a factor of 10 times over our previous IDX website provider. –Lee Cunningham, Greenville
View More Testimonials
Real Geeks Demo & Overview
Categories
Archives