Sam DeBord - Coldwell Banker Seattle Danforth & Associates
"We went from 90 leads/month to 1000 leads/month when we switched to RealGeeks.

We chose RealGeeks because of its unique combination of aggressive lead capture, team-based back end for lead distribution, and fast, secure, SEO-friendly front end. Our teams work in a wide area covering multiple counties and our ability to assign leads directly to agents based on location saves us time and money. Our individual property listings are now indexing in the search engines. The support is very friendly and personable--not just a big organization with an outsourced staff. The ability to see what a home buyer is searching for, including individual properties and searches, allows us to customize our responses and help them find a home faster. Of course, the number one benefit is that we're now generating around 1,000 leads/month through SeattleHome.com, SeattleCondo.com, and BellevueHomes.com."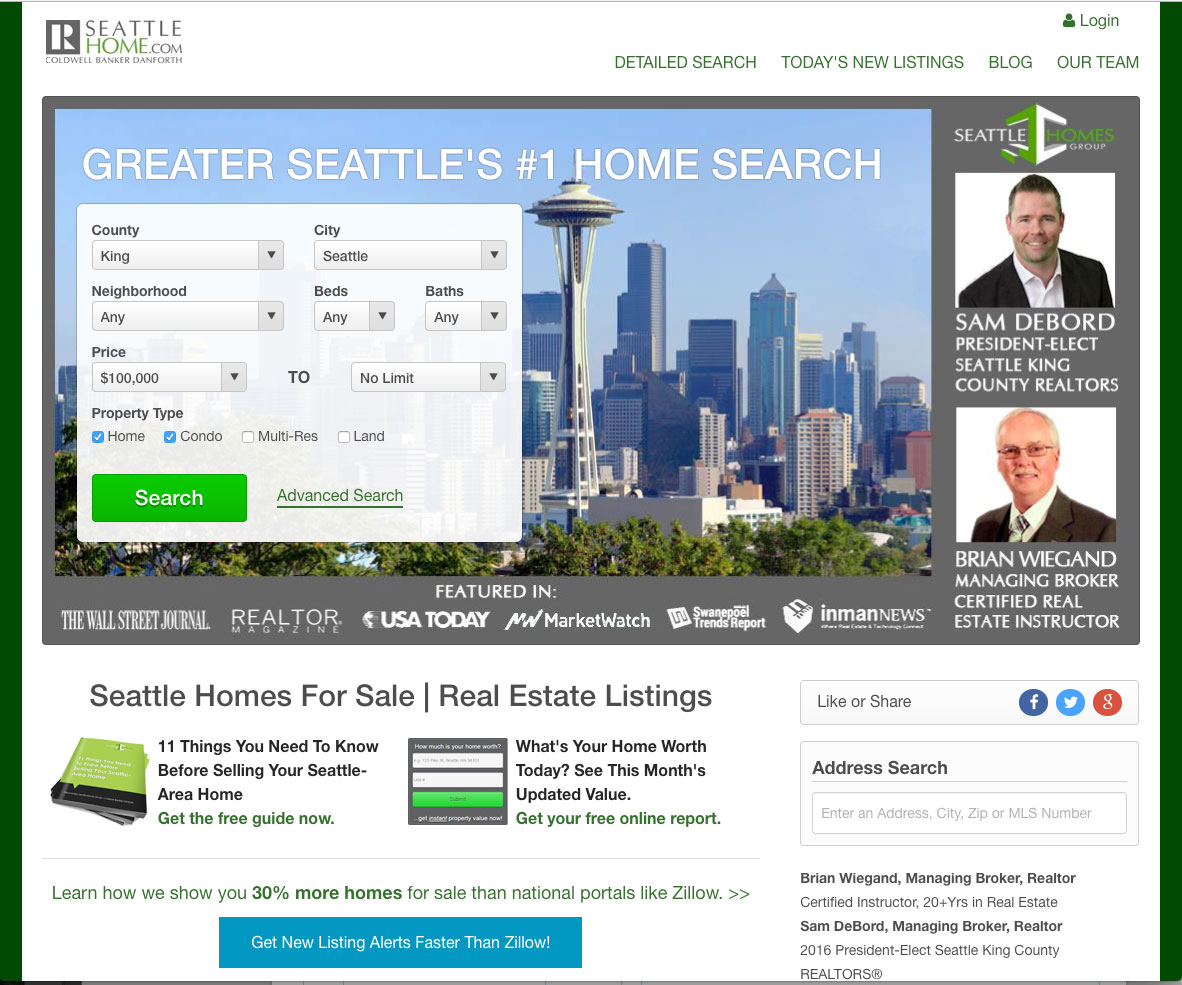 Watch Demo