Joseph K. Keresztury - Texas Premier Realty
Coming on board with Real Geeks has been the biggest growth step of my real estate practice. When I moved my website over from a competitor's platform, I was a solo agent spinning my wheels trying to generate online traffic and leads. Since going with RG I have built a team consisting of two other buyer agents and currently onboarding a third with no signs of slowing down. The leads brought in via my Real Geeks site keeps their pipeline full!
Before moving over to Real Geeks I was banging my head against the wall with what I thought was plenty of organic traffic but only generating 40 stale leads per month (and they were not returning). After doing months and month of research on different platforms I was on the verge of throwing in the towel. Finally, I took a leap of faith and moved everything over to Real Geeks. Here are the results from the last 12 months with competitor vs the last 12 months of being with Real Geeks, direct from Google Analytics, while doing the exact same things to generate my organic traffic:
Pages Per Session: 1.59 to 12.22 = Increase of 10.63 pages per session
Average Session Time: 1:58 to 5:52 = Increase of nearly 4 minutes
Bounce Rate: 71.07% to 23.15% = Decrease of 47.92% !
Return Users: 38.4% to 70.1% = Increase of 31.7%
Users: 11,442 to 33,781 = Organic Traffic Increase of nearly 300%
As you can see Real Geeks outperformed in all aspects and went well over my expectations. I was not only able to get potential leads and clients back to the site due to its user friendly structure and "stickiness" but also able to get more traffic to the site all while doing the same things as before with the other competitor. As a result our leads shot up from 40 per month to over 200 per month consistently with contact information (including phone numbers), all with no additional cost!
The money invested in Real Geeks has been the strongest return on investment I have seen in my real estate practice, at a ROI of easily over 50 to 1. On dollars spent, it is a no brainer. The platform is the best in the industry for generating traffic, getting them returning to the site, and providing contact information to convert from a site visitor searching for homes to a registered lead to a closed client. Everyone on our team is on pace for their best year yet.
As a team lead, the backend of Real Geeks allows for everything I need to manage both leads and agents with ease, all in one place. The platform is always evolving and adding new features, which keeps us moving ahead of the curve.
This platform has allowed me to streamline my business while building a profitable team. If you're looking to grow your business online there is clearly no better option.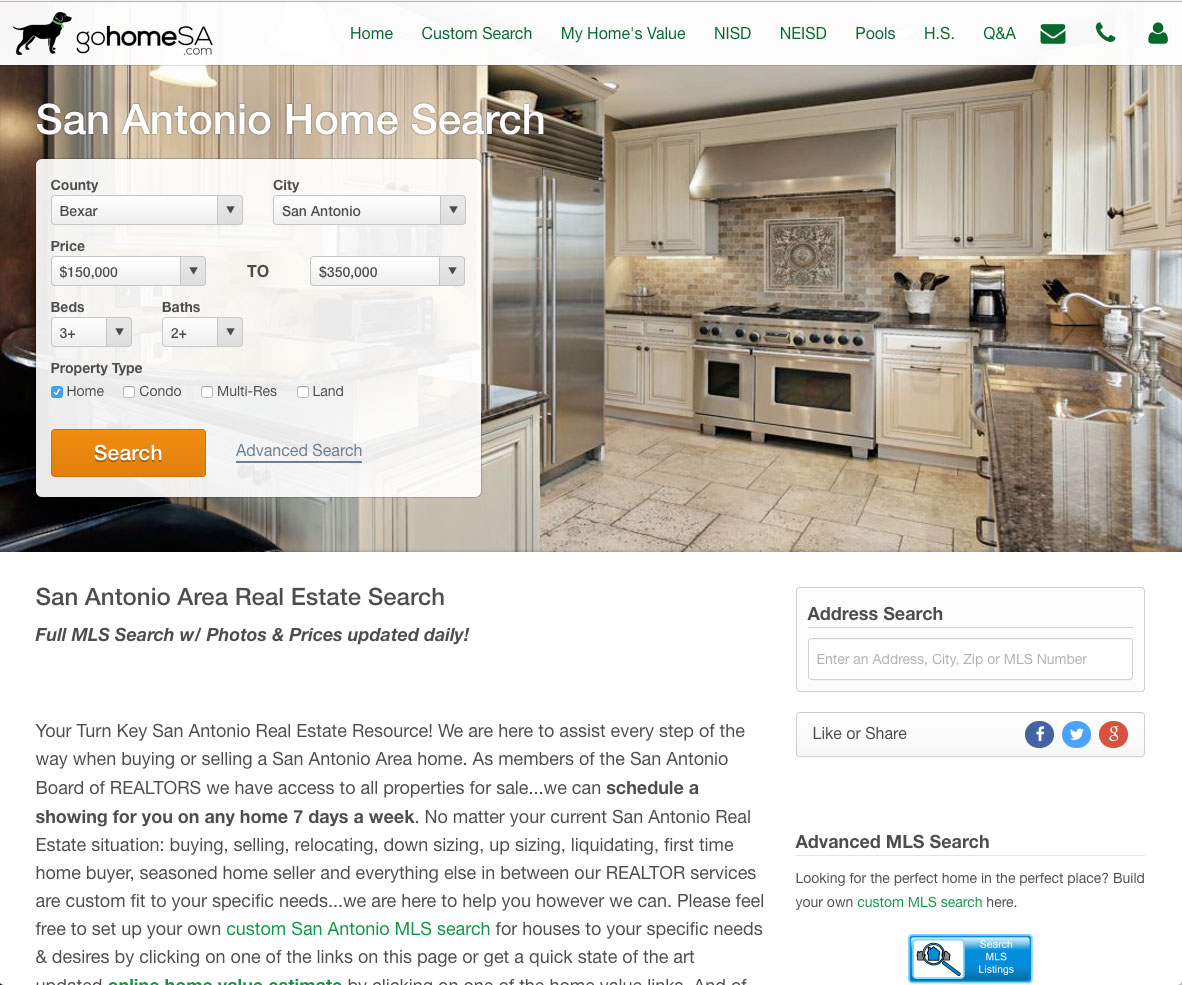 Watch Demo