Real Geeks Blog - Internet Marketing
Written by The Professor
Apr 11, 2022

Greg Harrelson & Abe Safa discuss lead funnels and how to build and monetize them through simple nurture campaigns.
It can be challenging to turn a profit in today's competitive market, but it's not impossible with the right tools and techniques. This article will discuss one such tool: the lead funnel. We'll also show you how to nurture your leads through simple, practical methods to maximize your chances of making a sale.
What is a lead funnel?
What is a Leaky Funnel?
What Does Lead Funnel Mean?
The first step to monetizing your lead funnel is understanding it and how it works. A lead funnel is simply a process by which you generate leads and then nurture them until they're ready to purchase. It's an essential tool for any business, but it's significant for companies in highly competitive industries.
There are several ways to generate leads, but the most effective method is usually through online channels like your website or blog. Once you've developed a lead, you need to nurture it until it's ready to purchase.
Invest in Lead Generation Process
The first and most crucial step to monetizing your lead funnel is to invest in a good lead generation process. This process should be designed to generate high-quality leads that are likely to convert into customers.
There are some different factors that you should consider when planning your lead generation process, but some of the most important include:
The clarity of your value proposition
The targeting of your marketing efforts
The quality of your lead capture forms
The effectiveness of your lead nurturing process
These factors are essential, but your efforts will be nothing if you can't get your leads to conversion. That's why it's so important to invest in a good lead generation process.
No Leads In; No Leads Out
The second step to monetizing your lead funnel is to make sure you generate a sufficient number of leads. This may seem like an obvious point, but it's one that's often overlooked. If you're not generating enough leads, then you won't have any to nurture and convert into customers.
There are many different ways to generate leads, but some of the most effective include:
Creating helpful and informative content
Optimizing your website for search engines
Advertising on relevant websites and platforms
Building a solid social media presence
Each of these methods can be effective, but you'll need to experiment to see which ones work best for your business.
How Do You Connect With a New Lead?
There are several ways to do this, and the method you choose should be based on what will work best for your specific business.
Ask Questions
The best way to connect with a new lead is to ask them questions. This will help you know them better and discover more about their needs and wants.
You can ask questions through several channels, such as email, social media, or even in person if you meet them in person.
Listen
It's also essential that you listen to what your lead says. This will help you understand them better and find out more about their needs.
You can do this by reading their posts and comments or listening to them if you meet them.
Approve and Make Suggestions
Once you've connected with your lead, you must approve and make suggestions. This will help them see that you're interested in their needs and willing to help them.
You can do this by approving their comments and posts or by making suggestions on how they can improve their decision.
Consider Your Leads Timeline
It's also important to consider your lead's timeline. This will help you understand when they're ready to buy and how you can best help them.
You can do this by looking at their previous purchases or asking them questions about their timeline.
Finally, it's essential to offer value to your lead. This will help them see that you're interested in their needs and willing to help them.
You can do this by offering discounts or by providing helpful information.
By following these simple tips, you can easily connect with a new lead and help them see your business's value.
Real Geeks Your All-in-One Real Estate Sales Marketing Solution
Look no further than Real Geeks if you're looking for an all-in-one real estate sales marketing solution. We offer several different services to help you connect with your leads and convert them into customers. Contact us today to learn more about how we can help you reach your sales goals.
Written by The Professor
Apr 11, 2022
Conversation Around Conversion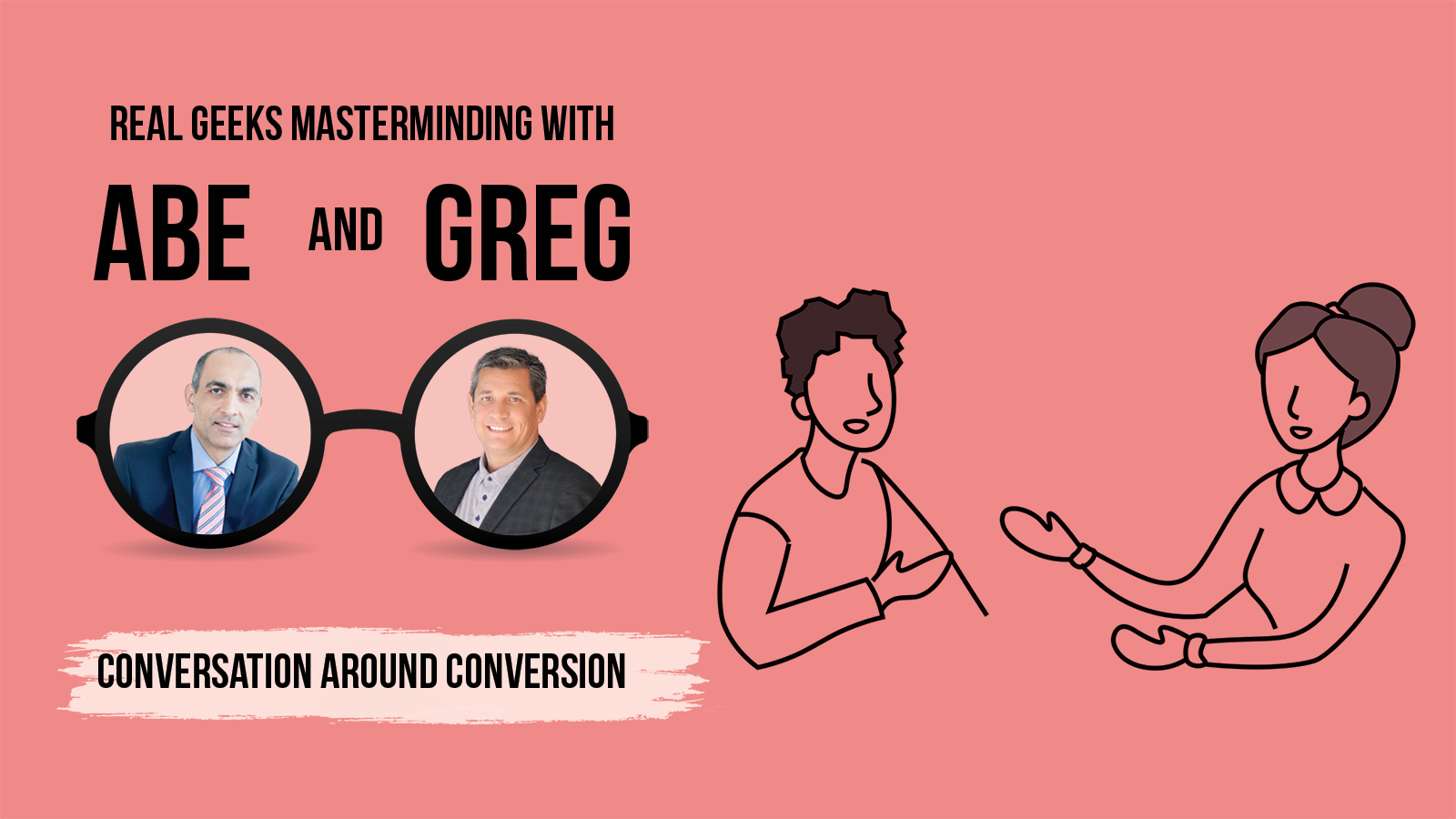 Greg Harrelson & Abe Safa discuss conversion and what agents can do to improve their conversion rate on all types of leads and increase their ROI.
As a real estate agent, you know that conversion is key. You need to turn leads into clients to make money and grow your business. In doing this, there are a few things that you can do to improve your conversion rate. To have a better understanding of how to increase conversions, let's take a look at some of the basics.
The Importance of Conversation and ROI When Working With Clients
It is necessary to keep in mind that conversion and ROI are important subjects to discuss if you are generating leads. Particularly if you are purchasing the leads for which you are working.
The goal should always be to maximize your ROI per lead, but that doesn't mean you should always be focused on conversion. This can mean different things for each source and will depend largely on how many deals you're working with that particular brokerage.
But one way it's done is by looking at conversion numbers, which is the number of leads converted and divided against all those contacted through that specific advertising channel or media property.
The conversion rate applies to both ways, so if someone reaches out without being interested in buying, then they get credit towards their initial outreach effort even though no sale has happened yet and are not included in the conversion rate.
ROI Killers
Four Points:
What Agents Can Do To Improve Their Conversion?
The conversion rates for real estate are usually between .4% and 1% but can get as high as 2%. It is not just based on how many leads you get, and rather your success also depends heavily upon what kind of agent or broker you are. A good agent doesn't mean being a top producer.
It's about how you approach brand new prospects. No one is getting all their potential out yet, but between those you contact right away, then letting slip through your fingers, which there will always be, and lots can happen in just one step.
This could be because people who get leads from other agents are willing to pay for them, so they take better care of them and follow up with more commitment.
This influences the conversion rate of 2-3%. But keep in mind that those who just focus on just the first 12 months will have less than that, while those looking beyond 13-23 months can see higher rates.
As a good realtor, you will be able to increase your conversions by focusing more time on marketing efforts, lead generation, providing more value to your potential clients, and less time on actual selling. That is where your ROI will be greatest.
Utilizing Real Geeks
There are no dead leads
The conversation around conversion is a two-way street.
It is not only about understanding how your customers think but also being willing to change the way you do business to accommodate their needs. With some great insights into how you can start improving your conversion rates by thinking more like your customers and less like marketers, then you can be more confident and ready to take your business to the next level.
Written by The Professor
Apr 11, 2022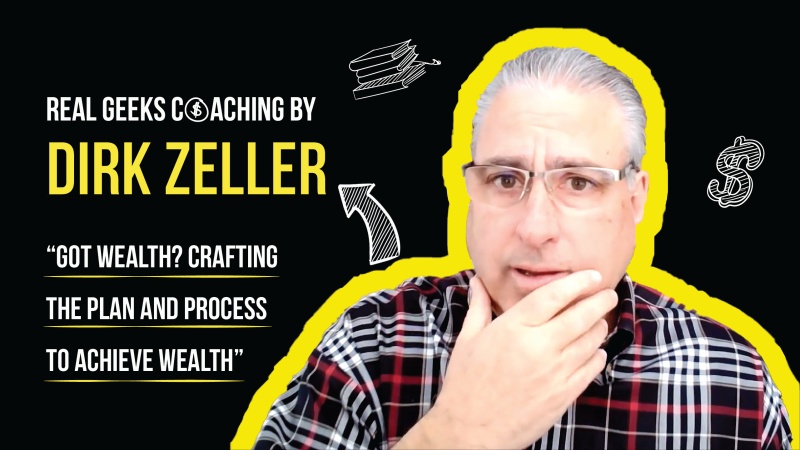 Most people get into the real estate business in hopes of achieving wealth. We want to reach a point where we have the freedom to do the things we want. Financial independence is, in essence, being able to buy when you want and what you want while still having more than enough to live by. People who achieve wealth reach a point where they have enough assets to live off them for the rest of their life.
Yet, building wealth is easier said than done. The reason is that people spend more time planning their vacations rather than working on how they achieve their freedom. Being financially independent means more time, more choices, and the freedom to go anywhere and do anything.
Each of us have a different goal, but it starts with the freedom number.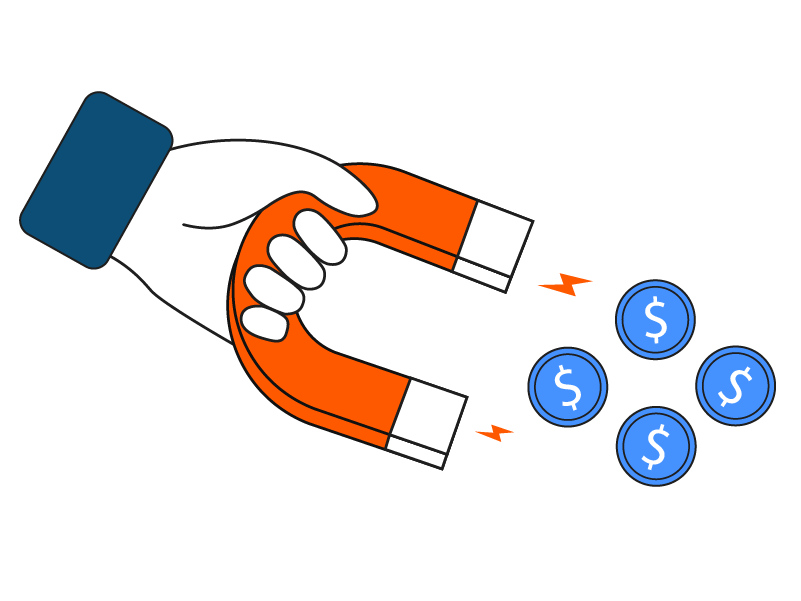 Freedom Number
To achieve this financial freedom, what is the number that you desire? Each person can answer differently, and your answer will dictate how you go about your plan. Some people may think that $1 million may be enough, but most people need more. A $1 million plan is vastly different from a $5 million plan.
From that number, you can then strategize your approach to reaching that. Achieving around $3 million means saving $50,000 a month for the next five years. Some people may not get it that fast, so it's reasonable to plan for it early. For example, working on a 15 to 20-year plan is something many can strive for.
The thing you have to consider with the money you save is expenses. Aside from that money, you'll need to spend around 20-25% of that money on other costs. You have to pay for things such as:
Business expenses
Tax
Insurance
Daily expenses
To save $50,000, you'll need $80,000 so that a portion of it covers all necessary costs. It's the factor that many people overlook.
Using Real Estate to Build Wealth: Calculating Overall Net Profit
Real estate is an asset that appreciates over time, though there are many ways that people can also earn income from it. One of the most popular ways in modern times is flipping. While some people can make money off it, you're better off holding the property long-term in many cases.
The biggest reason for this is tax. If you want to flip, you'll have to consider the following:
Ordinary income tax: The IRS considers the flip Ordinary Income, so it's taxed at 35% compared to capital gains at 20%.
Investment tax: You'll pay around 3.8% of the selling value in tax.
State tax: It will vary depending on your state. In places like Oregon, you'll have to pay around 12%.
That means you're paying over 50% of your sale price in tax. If you sold a house for $60,000 and your profit is $28,000, you're still paying over $30,000 in taxes. In most circumstances, it's not worth it.
Building a Habit of Saving
Saving money is a habit that everyone needs to develop. It doesn't have to start big right away. For many of us, it's all about becoming comfortable and accustomed to the idea of setting money aside. Some people began saving around 3% from each paycheck they got. For example, for every commission sale I had in the real estate market, I set:
1% for business expenses
1% for retirement
1% for investments
It's a small amount, but doing it matters more than how much you save. When you start with 1%, you'll find it easier to save 2%, 5%, and even 10% each. It's all about creating that habit first.
"What the mind can conceive and believe, it can achieve – Napoleon Hill."
Written by The Professor
Apr 11, 2022
Greg Harrelson & Abe Safa discuss evergreen content ideas, the importance of building your digital footprint, and how to drive traffic to your Real Geeks website.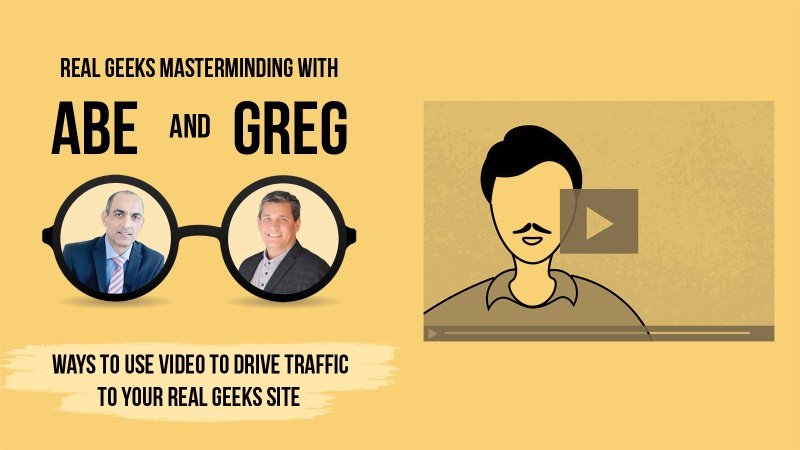 If you're looking for a way to increase traffic to your real estate website, consider using video. Videos are an extremely powerful marketing tool, and they can be used in many ways to drive traffic to your site. In this article, Greg Harrelson and Abe Safa will discuss how to drive traffic to your Real Geeks real estate website.
Driving traffic to your Real Geeks website is the best way to improve your conversion rates. Using engaging videos as part of your content strategy increases the amount of time that prospective customers will spend on your website, which will eventually lead to more conversions and get a better return on investment.
Here, you'll find some reasons why you should add videos to your content strategy, the ways they'll benefit your Real Geeks real estate site, and tips for creating effective videos that will help you achieve your marketing goals.
The Importance of Your Digital Footprint
As Greg points out, "Like credit... No digital footprint is a bad digital footprint." This is because the more quality content you have online, the more opportunities you have to create leads for your business.
As YouTube is the second largest search engine on the internet, potential clients can find you there and get to know your company better. Almost 85% of content being consumed these days is video because more people prefer watching over reading articles; that's why it's important to have a YouTube channel.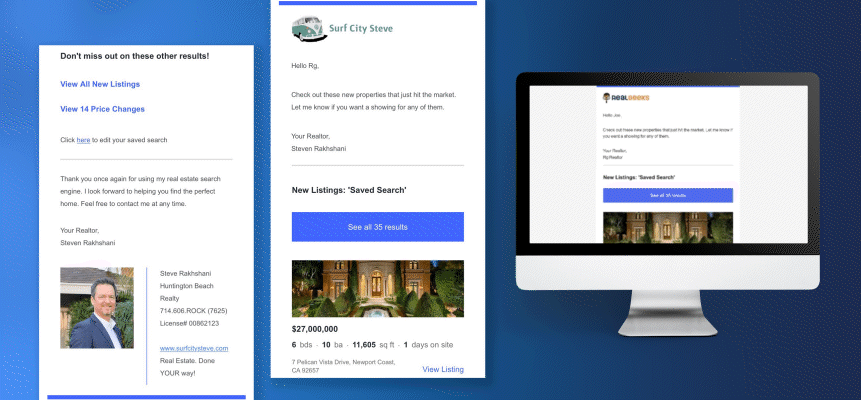 Building Value With Your Real Geeks Site
By linking your videos to your Real Geeks website, you'll direct more traffic to your site. You can do this by putting links in the description boxes of your videos. If you use a trackable link, you'll even be able to see how much traffic is going from other platforms to your site. It's a simple step, and, as Greg puts it, "It is very well worth it."
Evergreen Content
Evergreen content is multi-purpose content that can stay fresh and alive forever. It's always valuable and useful for the audience.
This is a very effective type of content for generating leads, as it won't die off over time like most other trends or topics. Creating evergreen content may take more time, but it's worth it in the long run, as you won't have to continuously create new content.
Using Video Effectively in Your Workflows
When using videos to generate leads and traffic, you want to make sure that they're effective. They should be engaging, informative, and properly edited. Make sure that your videos are also placed in the right locations on your website so that they can be easily found by prospective clients.
To keep your content as effective as possible, make sure that you create videos discussing details of the real estate services you're marketing, and make sure that the videos are evergreen.
It's also helpful to build a Frequently Asked Questions page on your website and record a video answering those questions; this will certainly cause an increase in website traffic and engagement.
Conclusion
If you're not using video on your Real Geeks website, you could be missing out on a huge opportunity to drive traffic and generate leads. Video is an incredibly powerful tool that can help you connect with your audience, build trust, and close more deals.
Written by The Professor
Apr 11, 2022

Greg Harrelson & Abe Safa discuss how to set up your day for success.
Most business owners struggle with productivity and don't have a plan for how they're going to achieve their goals. Without a plan, you'll quickly find yourself spinning your wheels and not getting anywhere.
Time is the most precious commodity, and it's essential to use it wisely when running your own business.
In the latest mastermind session, Greg Harrelson and Abe Safa discuss how to set up your day for success. They outline a three-stage process to help you stay productive and achieve your goals.
3 Stages of the Day
Your day is filled with many activities as a real estate agent. It can be tough to stay focused and get everything done that you need to.
Greg and Abe recommend breaking your day down into three stages. Let's look at each stage and what you should be doing during that time.
Stage One: Pre-game Routine
The Pre-game Routine is all about getting your mind and body ready for the day ahead. This is when you should be doing things like working out, meditating, and eating a healthy breakfast.
When thinking about this stage, the question that comes into mind is: "Are you intentional with your routine?" Having an effective pre-game routine will set the tone for the rest of your day and help you be more productive.
The pre-game is from 5:00 AM to 8:00 AM for Greg and Abe. They usually divide the pre-game into three parts:
Generate energy
Stimulate yourself mentally
Get to work early
"The people who show up earlier and start going through a routine typically perform better than those that just start from a cold start." - Greg.
It's important to note that everyone's pre-game routine will be different. It should be tailored to what works best for you and your schedule.
Stage Two: The Game
Lead generation is the critical activity during this stage. This is when you're working to generate new leads and grow your business.
It usually starts at 8:00 AM and ends at 11:00 AM. This is when you should be making calls and going over your database. The goal during this stage is to generate as many leads as possible. The more leads you have, the more chances you can make a sale.
All closed deals come from contact, so lead generation should be your number one priority as a real estate agent.
"Having consistency every day will keep feeding your business." - Abe.
Without a consistent lead generation system, your business will eventually dry up.
Stage Three: Post-game
The Post-game is everything you need to do to get your business organized. This is when you should be reviewing your to-do list, doing research, or negotiating contracts.
During this time, you should focus on the administrative tasks that need to be done to keep your business running smoothly.
Any other odd ends that need to be tied up should also be done during this stage.
Stage Four: Celebration
While it's not technically one of the three stages, Greg and Abe believe it's important to celebrate your successes.
You should take some time to reflect on what you've accomplished at the end of each day. It will help you stay motivated and focused on your goals. When you see yourself making progress, it will help you stay on track.
As Greg said, "There's not a lot of joy of being on call 24 hours a day. The joy is to build a business, grow your finances, and also enjoy things you want to enjoy."
Final Thoughts
The three stages of the day are a great way to improve your productivity as a real estate agent. By breaking down your day into manageable parts, you can ensure that you're getting everything done that you need to.
Give it a try and see how it works for you! You might be surprised at how much more you can get done.
Written by The Professor
Apr 8, 2022
Product Updates: March
For the full list of updates, check them out here.
Photos in Property Update Emails!
They're finally here! The all-new Property Update Emails featuring photos and details for New Listings, as well as personalized branding launched on March 9. Hook buyers with a first impression word alone can't convey. Saved searches are now also even more effective at maintaining long-term nurture relationships for those leads not looking to buy now, but will keep opening your emails to check the possibilities.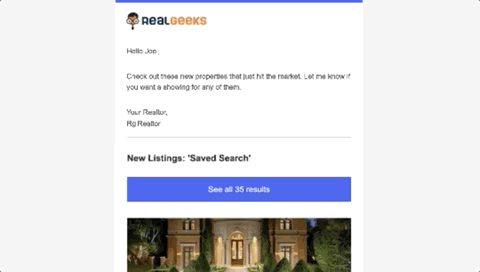 CRM Account Menu
The CRM Account menu (located in the upper right of the header bar) has been redesigned to match the new menu styling of the Lead Manager. Agents can now quickly visit the published view for any of their Real Geeks websites. Additionally, they can now also more easily access important account tools, such as "Change Password" and "Sign Out".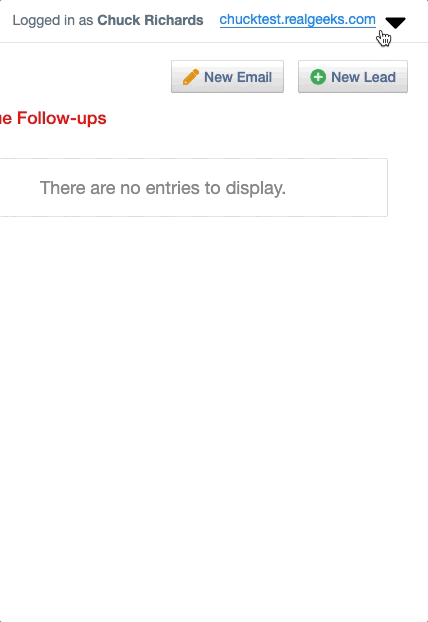 Quick Add Templates from the Library
Save Templates from the Real Geeks Library with just a single click! No more going back and forth between edit screens and menus. Simply add each of the Library Templates you like, then customize them at your convenience.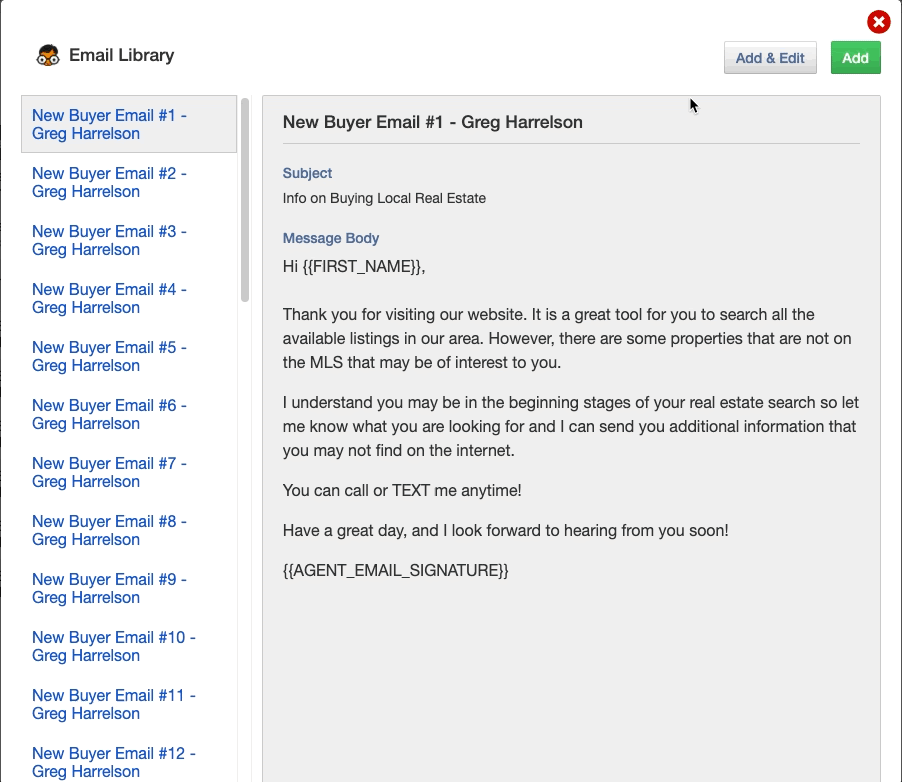 Multi-Select Sources
Want to create an Advanced Filter to see leads from multiple Sources? Now you can! Simply select each of the filters you'd like to include (or exclude) in your search, then hit the "Apply Filter" button.

Engaging Leads About Properties Viewed
Did you know that a lead's Activity History will let you see the photos and details for specific properties viewed? Once on that Property Details screen, you can also use the "Share" option to connect with your leads about these homes in which they're interested. Selecting to either email or text the lead from here will now also pre-populate a link to that specific property in your message.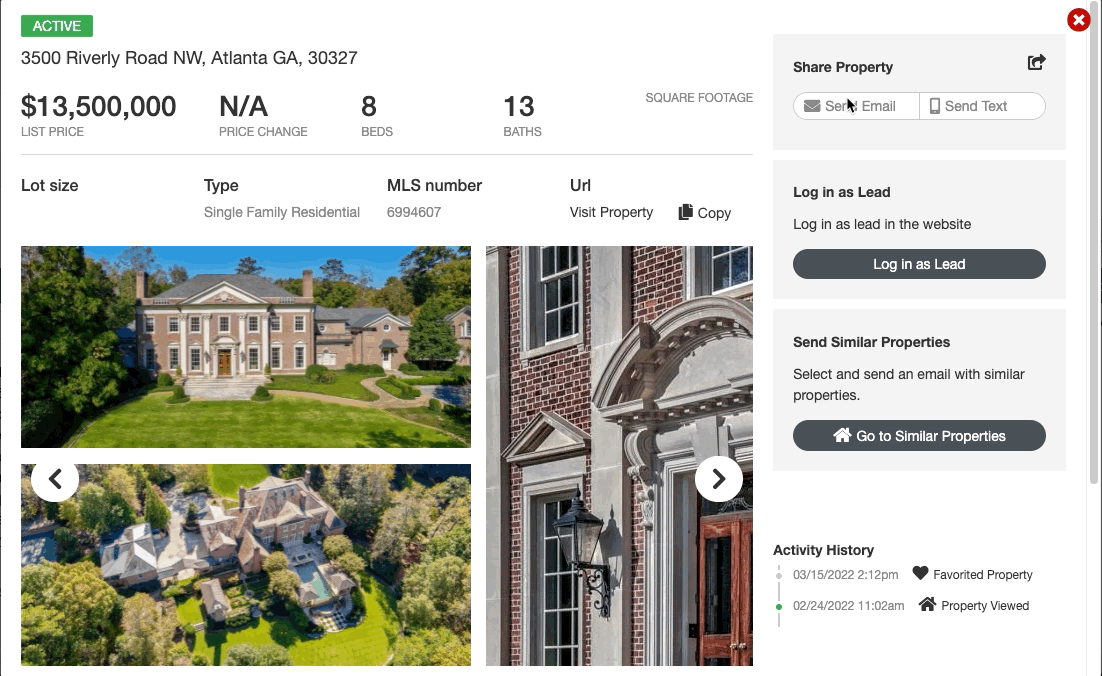 Make my logo bigger? You got it!
Now, everyone on the anna template has the option for large logos. Go to the Site Settings > Template Options to enable now.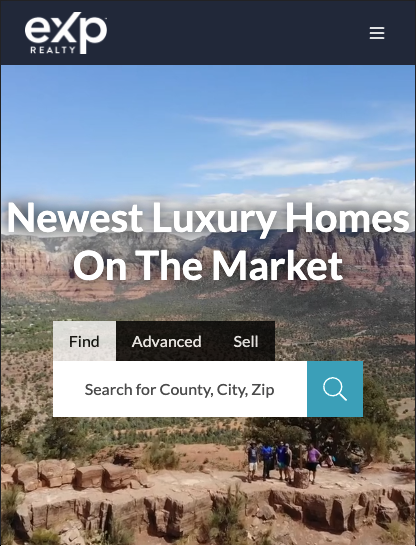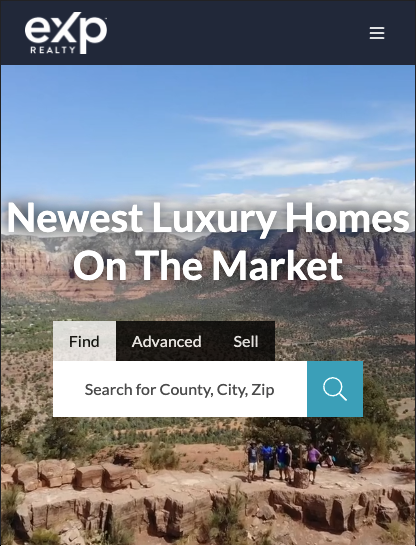 comments
|
Share:
|
Posted in Tech
Written by The Professor
Apr 5, 2022
The Power of SEO and Area Pages With Bob McCranie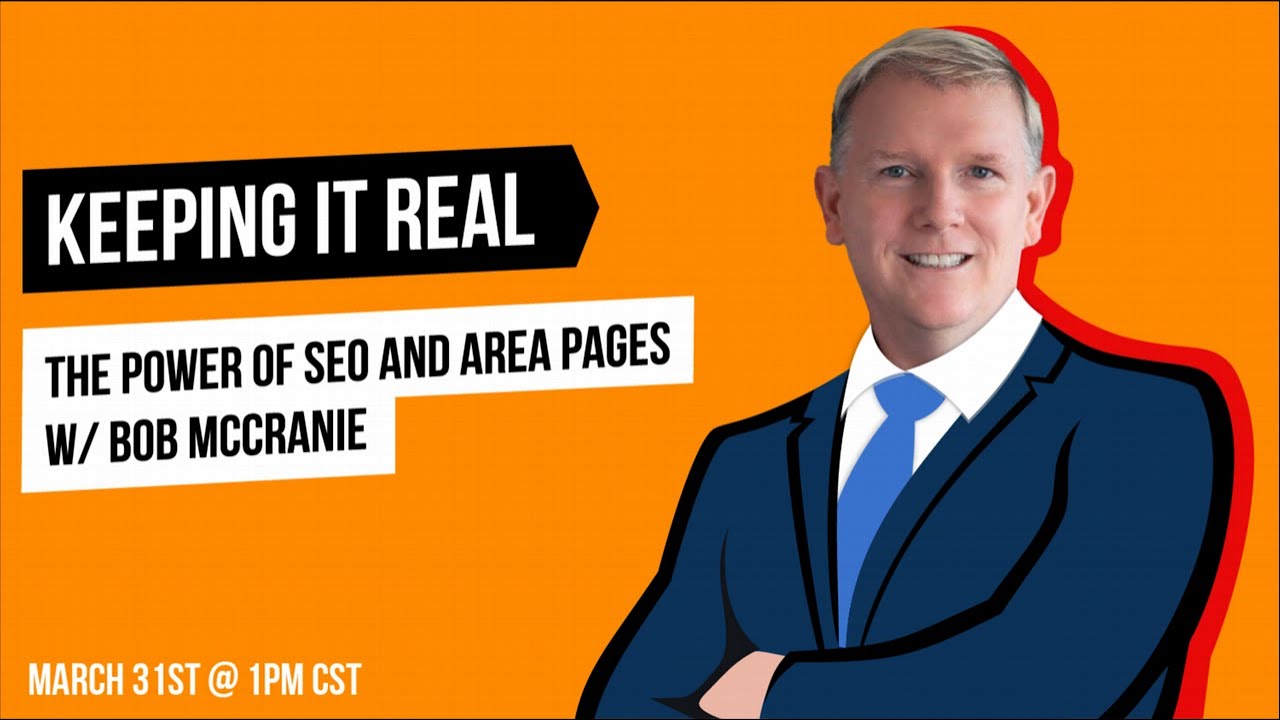 Do you want more lead traffic to your website? In this latest episode of Keeping It Real, we explore the latest SEO best practices with Bob McCranie. Bob is the Broker Associate & Team Owner at Texas Pride Realty Group - HomeSmart Stars and an expert on utilizing SEO best practices and Area pages in his strategies.
Join host Frank Klesitz, CEO of Vyral Marketing, in breaking down the strategies and best practices behind a robust, high-conversion online presence in today's evolving digital landscape.
Bob on Why Real Geeks:
Bob on Organic VS Paid Advertising:
If you need some help optimizing your site, tips on how to turn up the volume on your current lead flow, insight into different strategies that have provided wins for agents across various markets, -- Check out Bob's Area Page lead generation strategy!
Bob on Optimizing Your Real Geek's IDX Website:
Bob on Attitude & SEO:
Bob on virtual companies & online work:
Top 3 Ways to Generate Lead Traffic & Boost Your Sale Funnels' Visibility in Your Market
Bob, a Brokerage Associate & Team Owner at Texas Pride Realty Group - HomeSmart Stars, shares the techniques and strategies he deploys to increase overall visibility to prospective clients in his market.
According to Bob, he deploys three unique strategies to get leads. These strategies roughly refer to attraction marketing, SEO & optimizing his website based on popular search engine optimization guidelines, and demographic farming/cultivating his existing audience.
Let's dive more into these strategies and find out how Bob executes them to get as many leads as possible.
Bob on Attraction Marketing:
Attraction Marketing
Attraction marketing, also called event marketing, is Bob's number one strategy. This strategy is based on the idea is that you don't have to run Ads all the time or cold calls but have people gravitate towards you because of who you are in the community. In the case of Bob, he's a well-known Broker Associate with long years in the industry. Newer agents can begin working on their community visibility by hosting events.
Bob on the fun of event marketing:
You can draw people to you by hosting events, posting about them on social media, and generally being a social connector. It doesn't have to be a real estate event, but any event that serves as a lure to connect with people.
Bob on marketing his events:
Some of the events you can host include:
Kite Flying, BBQs, & Outdoor Events
Theater Events, Movie Nights, DriveIns, Concert in the Parks, etc.
Recycling Events, Food Drives, Community Service Events, etc.
Bob on building collaborative events:
Starting successful community events takes consistency and patience. Make a schedule and stick to it when promoting your events. You can put up physical signs around your area. Put up flyers at your local coffee shops and gyms, and utilize social media ads. These have proven very effective no matter which markets you are located in.
Bob on using creative postcards for marketing:
Putting in a constant effort will build attendance over time, and before you know it, you will have collected a community of regulars at your events that can also serve as a potential client base. Networking greatly helps get leads, even if not by a massive count at first.
Your Website
Bob on the importance of having your own IDX website:
Bob on making IDX websites work for you:
The second and perhaps most important is internet marketing, specifically SEO. Your primary medium is your Reel Geeks website, which helps you draw in more organic leads. You still run Google ads, which brings you steady business.
However, you must have a website to lead your potential leads and provide them with the information they need.
Of course, just having a website is not enough – you need area pages. Bob stresses the importance of area pages and being specific about where you want your leads to go. He combines social media and SEO, focusing locally on his pages.
No one looks for real estate in the main city. People always look for the suburb or neighborhood they are looking into.
You create business pages for each suburb of the city you're covering. Each page must have a call to action that takes the reader to the actual area page on your website. It has to lead to the direct page for the city or suburb, not the homepage. It helps to pre-fine all searches as much as possible, directing leads where they want and giving them satisfaction.
Bob's Take on Ads & Real Leads
How Bob Determines His Area Pages
Building a Backlink Strategy
Backlinks & Area Pages
Demographic Farming
Bob's last strategy has to do with demographic farming, which is about cultivating or nurturing your lists.
Using Funny Postcards in Demographic Farming:
In this example, he developed his holiday list using postcards sent creatively and in good fun. For instance, he would send a holiday postcard in June or Valentine's Card with a humorous caption. Of the many postcards he sent, the most creative and successful is the tagline, "No, I don't want to buy your house." Bob doesn't want to buy your house, but he can sell it at a 30 to 40% better price than others in the market. The idea is to keep it fun, so people will look at the cards or mail and know what Bob has to offer.
Per Bob's experience, the strategies that can help you bring in leads are – attraction marketing/events marketing, SEO and area pages, and demographic farming. Add them to your process, and you can turn up your current lead flow to the highest volume.
comments
|
Share:
|
Posted in SEO
Written by The Professor
Apr 4, 2022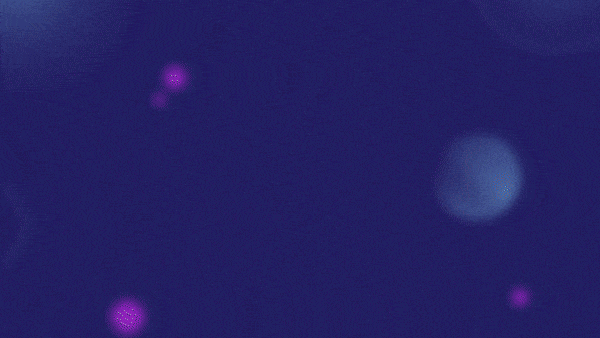 One of the Real Geeks platform's greatest strengths is its customizability–no matter the size of your team, no matter what market you operate in, and no matter what client segment you serve, the Real Geeks solution can be configured to boost your business.
That said, we and our Coaches often get asked about our recommended best practices for various tools and features, which prompted us to take a look at the CRM's default system values. Two of the biggest stand-out areas of opportunity we recognized from this review were the lead Status and lead Urgency fields.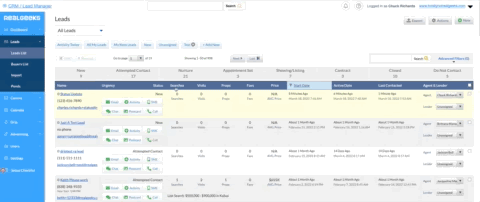 We set out researching industry best practices, interviewing customers, and talking to our Coaches so that we could better understand how to improve the CRM's default Statuses and Urgencies. One survey we ran amongst a group of Real Geeks users revealed:
Only 36.8% of respondents consistently set Statuses for every lead, while a full 35% never touched Statuses at all
Among those not using the Lead Status field (either regularly or at all), 65% didn't do so because they didn't understand what the Status was for or why they should use it
Another 25% of respondents who weren't using Statuses said that keeping them updated was just too tedious and time-consuming
Our conversations with real estate experts further impressed on us over and over again how important the Status is as a prioritization tool for telling the agent where the lead currently is in the sales pipeline. Additionally, the Urgency field should make clear how frequently the agent should contact that lead. With this focus in mind, we targeted the most critical changes we needed to make:
Revise system Status values to more closely match the steps in the home-buying/selling journey
Set the order of system Statuses to represent progression through the sales pipeline
Revise system Urgency values to explicitly illustrate contact frequency
Increase the visibility of lead Statuses to reflect their importance and usefulness
Reduce the amount of manual updating required to manage Lead Statuses
Last Fall, we took step one by updating the CRM's Leads List table to include the lead Status. The response was immediate–before we even posted about the change ourselves, customers were commenting on the improvement. From there, the next step was to map out what the new system values should be and to make sure they were structured in the right order. Our research and the advice of top producers, such as Greg Harrelson, led us to define the Status pathway as: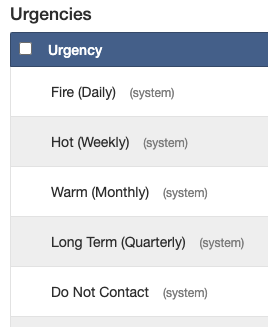 After coding this new Status structure into the CRM, we then turned our attention to solving the challenge of keeping each lead's status updated. If the agent was having to take the time to make every update for every lead, that's a lot of time taken away from actually nurturing lead relationships and helping them to progress toward closing. As such, we wanted to make sure that the platform was doing as much of the work as possible with regard to the administrative tasks of record-keeping.
Our solution was to set up a new set of background logic in the CRM that would automatically update a lead's Status based on other actions taken either by the agent or by the lead. For example, any new lead coming in would start out as "New", but would then be changed to "Attempted Contact" once the agent logged an outgoing call, text, chat, or email. If the lead responded, the Status would again automatically advance to "Nurture" until an appointment was set, and so on all the way to "Closed".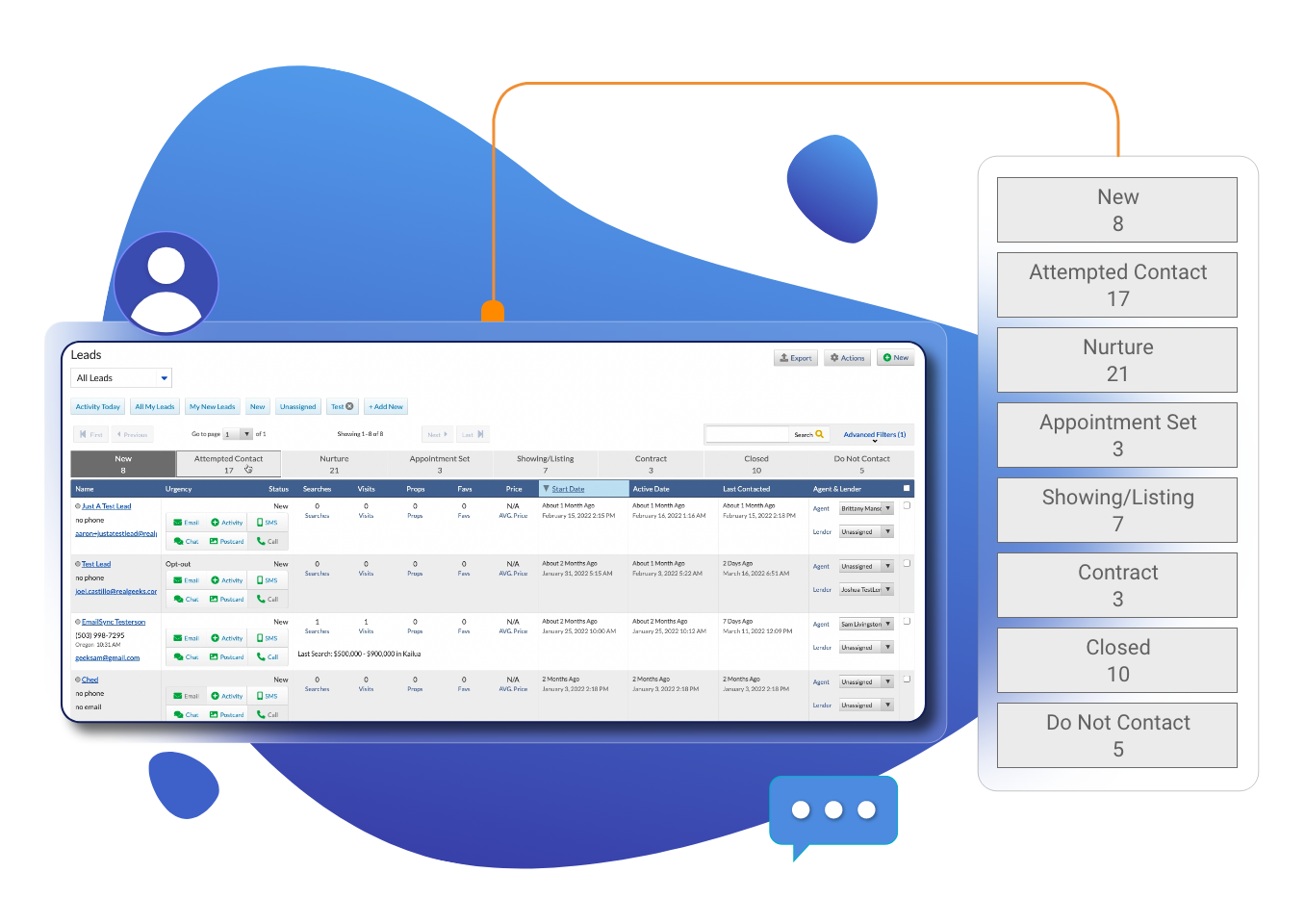 Finally, we wanted to give these new system Statuses very prominent visibility in the CRM. Our Coaches and experts had stressed how important tracking the lead's status is, so we knew we needed to show at a glance what an individual lead's Status was and also show how many leads were currently in each stage.
The solution here was the all-new Status Bar, which rests just above the Leads List table. Agents will be able to quickly visualize the distribution of clients throughout their sales pipeline. Moreover, this tool enables agents to filter down to the leads within a particular stage so that they can prioritize whom they help advance toward closing.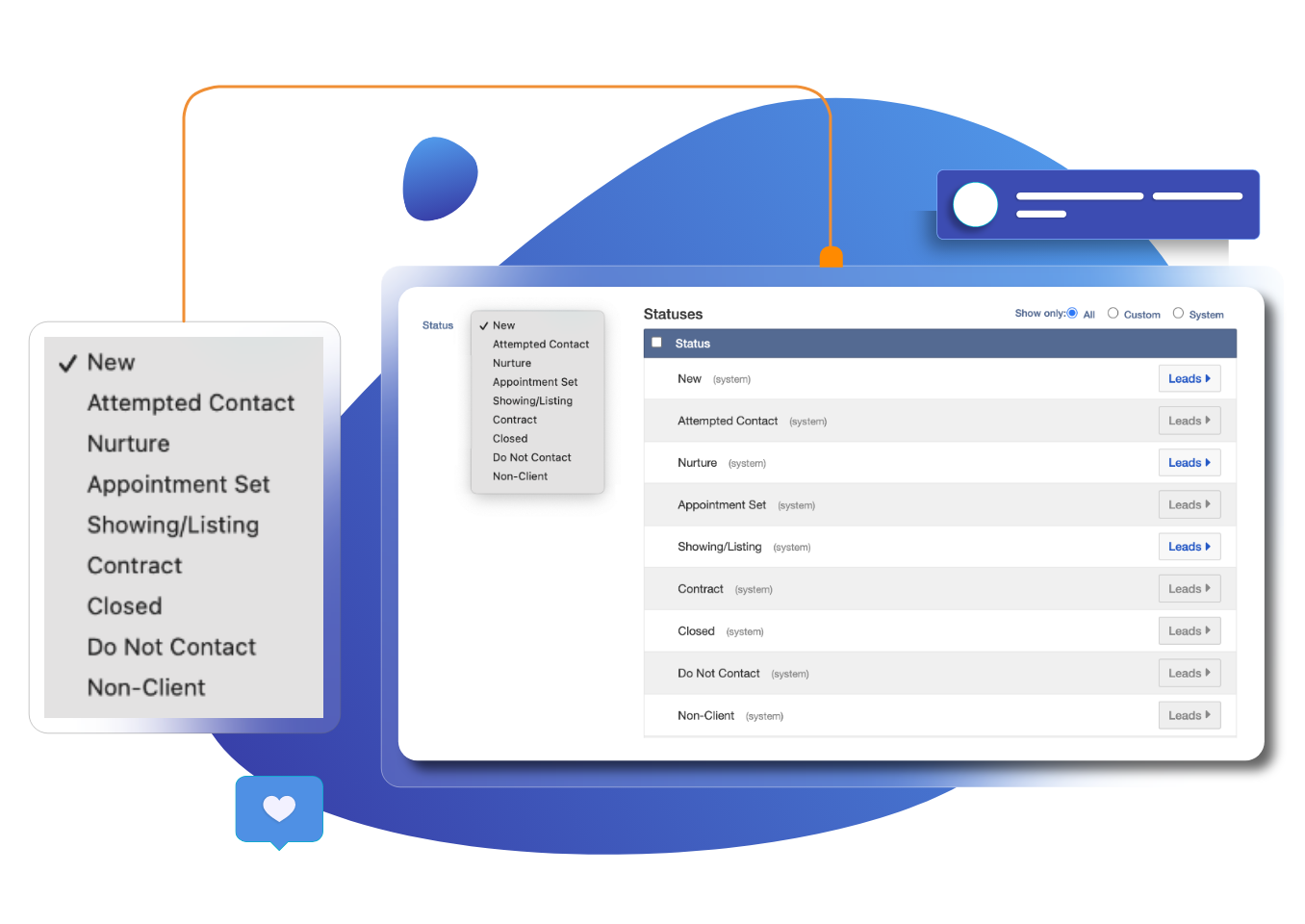 Development wrapped earlier this year and we began beta testing in March. Along with making these new features available by default to all new Real Geeks customers, we also recruited a group of approximately 50 current users to try everything out and provide their feedback. Their response was overwhelmingly positive, sharing comments such as:
"I like the system's ease of operation." -Bill Frey
"Makes it easier to organize clients." -David Rojek
"It's a lot better than what we currently have." -Marcus Edwards
"Allows more information at a glance." -Keith Offord
"Makes the pipeline easier to manage." -Jay Costa
It's been exciting to see the early wins this latest update is bringing to customers so far. Now that we're ready to release the all-new system Statuses and Urgencies to all Real Geeks users, you can look forward to saving time with better lead prioritization, too. Make sure you have system Statuses and Urgencies enabled after this feature launches on April 6, 2022.
comments
|
Share:
|
Posted in Tech
Written by The Professor
Mar 30, 2022
This week's Keeping it Real features Jeff Glover of Jeff Glover & Associates, giving his answers to the top 10 real estate objections.
Jeff Glover started his Real Estate career at the young age of 19. With a strong focus on learning how to sell, prospect, and present, Jeff quickly became the top agent in his office. After selling 30 homes in his first year in the business, he was sought out by the largest Coldwell Banker firm in Michigan to manage one of their offices.
Jeff started what is known today as Jeff Glover & Associates, and in 2009, he took his team to Keller Williams. That team is now composed of over 25 agents selling over 1,000 homes per year. Not only are they the number one real estate team in Michigan, but they've also been recognized locally as "The Coolest Place to Work", a huge point of pride for Jeff, as culture and camaraderie among the team and the administrative staff is priority number one.
Jeff also runs GloverU - a coaching group with free resources such as The Glover Gazzette, a quarterly publication produced by Jeff and his Glover U coaches, and the GloverU Inner Circle Facebook group. Jeff is on the ground every day with his team and knows the fears of buyers and sellers going into the spring of 2022 as has prepared his latest answers to the top 10 real estate objections.
Objection #1: Why do we need to pay agents in his hot market?
"The reality is most consumers right now are hiring us not to sell their homes … but to get it to a closing table … 2/3 of all real estate agent-assisted transactions do not make it to the closing table at the same price and terms as originally negotiated. " [Jeff Glover].
"That means then, There's more than a 66% chance that you'll have to renegotiate your purchase agreement, re-negotiate some of the terms with some of your buyers, and that's where we come in." [Jeff Glover].
Something that you can highlight throughout each of these objections is what you bring to the table as a negotiator. Yes, your clients will have to pay you out a commission, but you can get them more money in their pockets at the end of the day.
Almost any objection can be countered by highlighting your strengths as a negotiator and your ability to solve any problems or roadblocks that your clients might come across and not know how to navigate themselves.
Objection #2: Why should I use you and not someone with more years of experience?
An objection many younger real estate professionals might face is a client looking to choose someone with more years of experience in the industry.
Everyone has to start somewhere, and although years of experience might not be your strength, highlighting your knowledge of digital marketing and how you can create a personalized solution that results in more money in your clients' pockets and bringing strong negotiation skills will open some minds.
Objection #3: I wanna sell but where to move? Where do I go?
This objection will look different depending on which market you are in. Present a timing analysis to your clients. A timing analysis essentially takes into account the time it currently takes a seller to get their house on the market, get it sold, get their money, and move.
A timing analysis will help your client time the market to get the best price, and avoid running out of time and jeopardizing their plans. This will again allow you to highlight the value of having an experienced negotiator to bring the client's deal to a closing table and maintain the desired timeline.
Objection #4: Improvements to be made
"Handle the objection, close, pivot if they don't allow you to have the close. Handle objection, close, pivot if they don't allow you to have to close." [Jeff Glover].
Never handle an objection without closing for the next level. Whether it be booking a follow-up meeting, a follow-up phone call, or signing a contract, never handle an objection without tying a loose end.
There is always an opportunity to close from something. Handle the objection, and if they don't let you close that means change discussion towards solutions.
"When all else fails I wanna get in front of someone, especially in a listing scarce market!" [Jeff Glover].
Another great way to answer objections is by creating a value-add. Jeff's example of a value-add that he deploys is creating a landing page (improvemyshelter.com) where prospective clients can book a virtual property evaluation/walkthrough.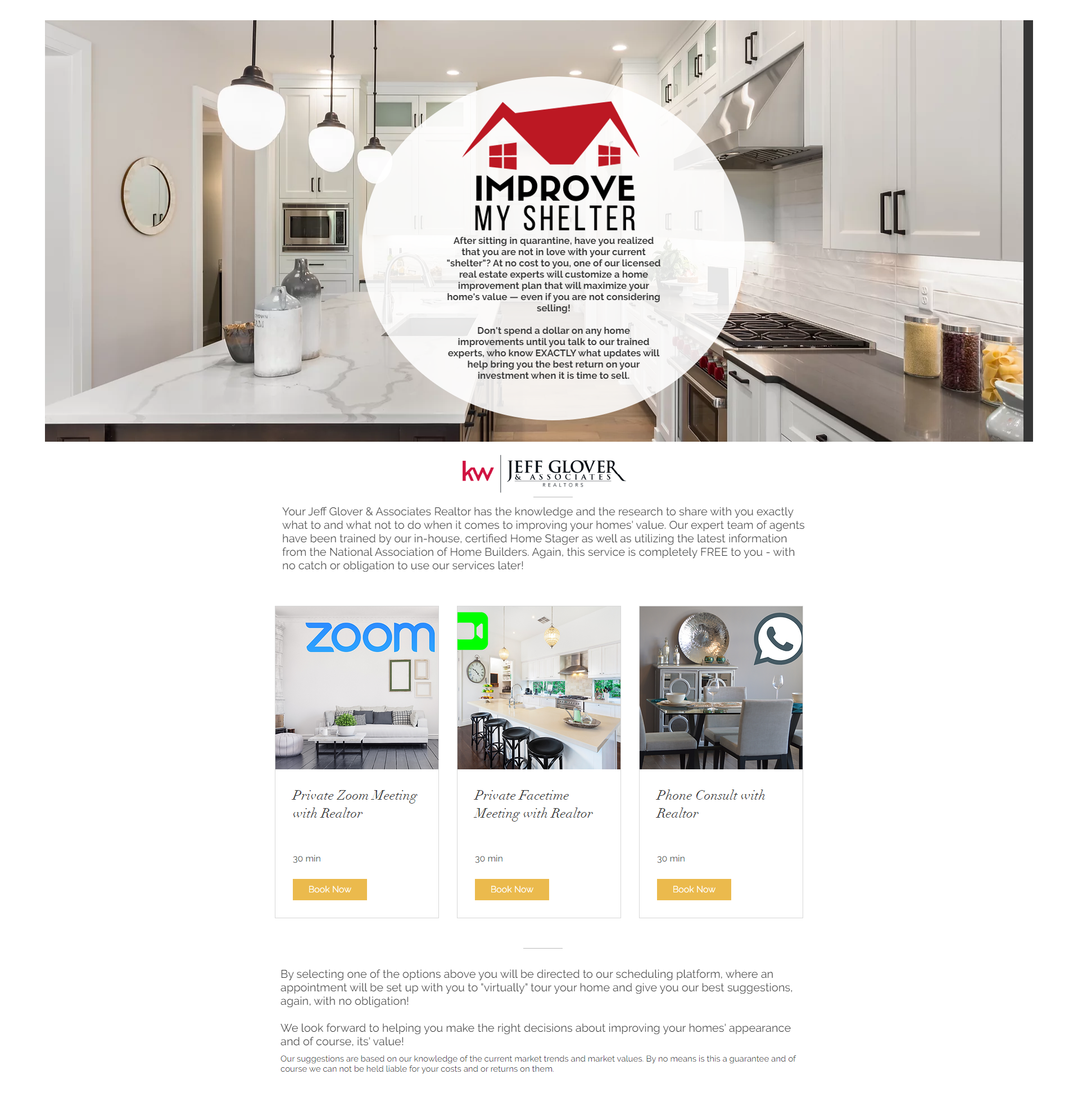 You can create many simple value-add landing pages where you can place prospective clients into your pipeline who might not be ready to sell just yet or need to make some improvements to their home.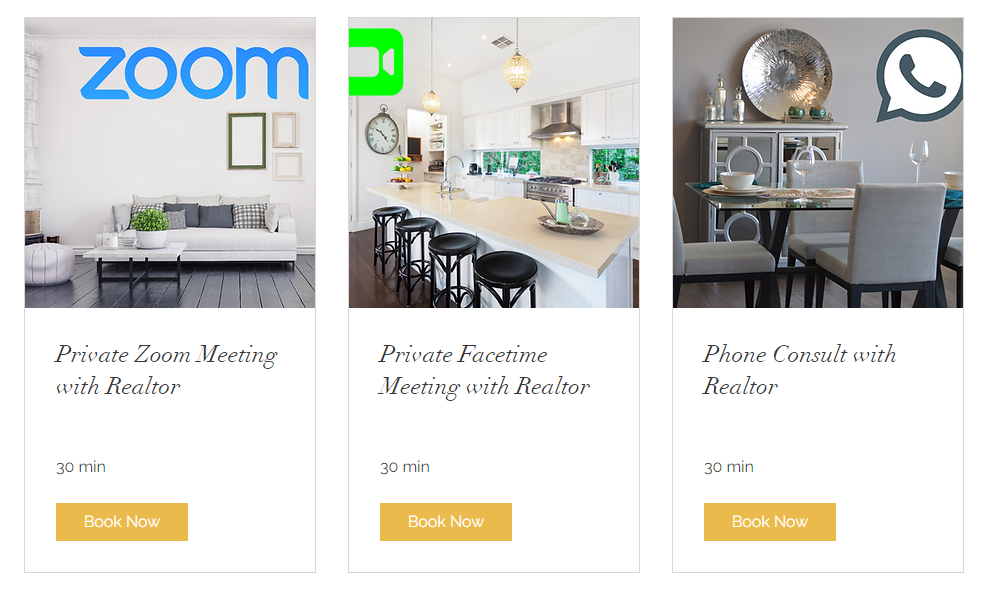 Better yet, be the one to consult these clients on what additions to their home yield the most value through a landing page consultation of your very own.
This not only places more prospective clients into your pipeline but provides an opportunity to add value and become an authoritative figure in your client's home selling or home buying process.
Objection #5: I want to hire family or someone I know
Clients wanting to go with a family friend or family member is a common objection but often not the best match. It's been said it's better to not mix business and pleasure and when it comes to real estate it's often best to go with a neutral party.
Helping your client see this is best done by hitting on the previously mentioned: "2/3 of all real estate agent-assisted transactions do not make it to the closing table at the same price and terms as originally negotiated. " [Jeff Glover].
Objection #6: I just need a buyer.
"You want a diverse group to role play with. Do this by getting to events and role play with people not like you! " [Jeff Glover].
Objection #7: Zillow Says
The Zillow Objection - this one is very common, always check on Zillow before you meet with prospective clients and know what the prospective client's information on Zillow says.
Consumers respect and trust Zillow so it's going to be your job to get out in front of them. Check not just Zillow but ALL home evaluation sites before meeting with your client.
Never bash Zillow or any home evaluation site that your clients bring forth, as bashing these resources only makes you look unprofessional.
Instead, come prepared with all the home evaluation stats to your meeting and hit on the point that although these sites might have an estimate on what a home is worth, these sites have not seen the inside of the home or been around the property, and often that is where much of the discrepancies are found.
Objection #8: Will you reduce your commission?
"No. But I will get you more money through driving more traffic. Traffic is leverage … leverage is all about getting someone to pay a significant amount over the value … with propper traffic and negotiation strategy I can net you 10k,15k, 20k more " [Jeff Glover].
Saying no takes confidence, and it might take you years of practice and roll playing to build the confidence to say no but being able to do so is what makes you a pro.
Whenever you are handing down an objection of your own always come back with something you can do so it's not tense or awkward and your able to keep the conversation moving.
Objection #9: But other agents will take less!
Similar to the objection above, whenever you are handing down an objection of your own always come back with something you can do.
Always start with a statement of agreement or acknowledge how the client feels.
Objection #10: Buyer-side Objections - We don't wanna compete with multiple offers.
Always start with a statement of agreement or acknowledge how the client feels again with "I can see why you feel that way" touch on contingencies, bidding wars, and other current events that have clients worried.
Close with what you can do, touch on the advantages of the current situation like locking in a lower interest rate, etc. Jeff noted this is a great time to bring out any value adds like before -- He uses a Buying Power checklist that anyone can receive by texting the word: "BUYER" to 55444.
This value add is similar to what Jeff uses in his buyer consultations and places new buyer leads into his pipeline for down the road.
Written by The Professor
Mar 27, 2022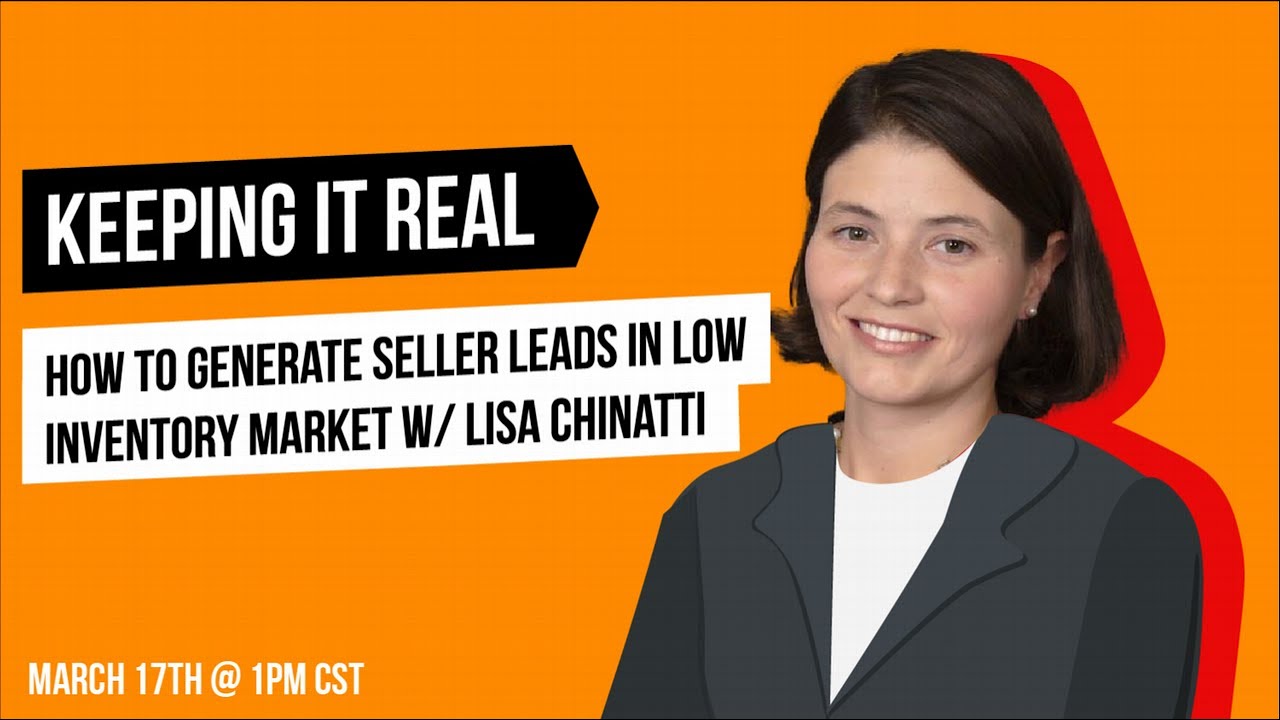 We are excited to welcome back one of our favorite guests, Lisa Chinatti, for this episode of Keeping It Real. Lisa is a top producer based in Westford, MA, with over ten years of Real Estate experience.
Jason Posnick, the Sales Manager for the Chinatti Realty Group, also joined and has an enormous passion for developing others, solving problems, and conveying positivity into people's lives.
The market is hot right now. A shortage in housing inventory has been a problem faced by real estate agents for years. As times change, you also need to adapt and learn how to generate seller leads even in low inventory areas. Lisa gives you her tips and shares what she and her team are doing to maintain their seller lead flow.
Lisa and Jason break down the most effective approaches to 5 different lead sources and how to create a plan that meets your needs regardless of which market you are in.
Online Home Value Leads
People want to know what their home is worth. For this, they usually go to a landing page or web form where they have to input information that will help them discover just how much their home is worth in the market. How do you lead traffic to this page?
Lisa shares that the best way to get online home value leads is to be diligent with retargeting and email work. Some strategies you can do to approach this lead source is to also take advantage of Google Pay-per-Click (PPC) and Google My Business.
Having a lot of photos and geotagging them will increase your visibility as Google tends to favor local experts. Google reviews will also help drive traction, as well as links to your other content or social media pages.
Valuable Content
Circle Prospecting/Door Knocking
While circle prospecting or door knocking are considered older, traditional techniques, they will never die. How to generate seller leads through this lead source requires some timing and knowing the five touchpoints for circle prospecting. These five touchpoints include:
On the day of signing the listing

Before the listing goes to the market

Once the offer is accepted

On the day of the inspection

When the deal closes
Each of these five touch points necessitates a different message from which you could build your business. Instead of feeling like they're talking to a company, which may be off-putting, consumers can view you with trust, which will convince them to do business with you.
Buyer Leads From Buyers Who Have a Home To Sell
Using ads strategically in your follow-ups can lead you to discover that a lot of buyers have a home to sell before they can make any purchase. There's a big chance you can get buyer leads who have homes to sell by marketing Facebook posts towards listings and open houses.
In a low inventory market, it can be effective to market every new listing as a "coming soon." However, there are some workarounds that won't get you in trouble with laws concerning coming-soon marketing. Along with Google PPC, this can prove to be an effective way to generate seller leads.
Google Local Services
When using Google services to generate seller leads, reviews are crucial. Reviews don't just get you credibility, but they also tell Google that you're a local business or service, which is more favored by their algorithm. Many potential seller leads also rely on Google reviews to see if an agent is right for them.
That said, building reviews increase your chances of being more visible while also convincing seller leads to contact you directly — especially when they want to know the value of their home.
Agent-to-agent Referrals
Agent-to-agent referrals are all about nurturing relationships with other agents regardless of your industry. Usually, people who want to sell their house will be moving to a different state, so they contact an agent in the state they're moving to.
This agent can then send you a referral, so you can help them give the client a smooth transition and experience. This is only possible if you build relationships with other agents by giving value and sharing knowledge.
Put Yourself Out There
Learning how to generate seller leads in a low inventory market can take some time, but the effort is well worth it when you start generating an incredible amount of leads. Begin by putting yourself out there and taking advantage of online tools like Google PPC, Google My Business, social media marketing, and email marketing.
IDX Real Estate Websites that Convert
Get Started Now
Sign ups have increased by a factor of 10 times over our previous IDX website provider. –Lee Cunningham, Greenville
View More Testimonials
Real Geeks Demo & Overview
Categories
Archives